Back2School Lunch Ideas – Indian Recipes : Some of our favorite Indian recipes that can help you pack a quick and delicious lunch.
Hello Everyone – Beginning of another week and hope you'll have a nice long weekend. For all our global
friends/readers – we had a Labor Day – Long Weekend holiday here in the USA, so lots of fun, picnics, BBQ and just a great time with friends n family.
After an awesome response to my First Back2School Post, I'm back (as promised) with more Back to School – Lunchbox Ideas. Now, these recipes are cooked by me personally and most of them use Indian Spices/Flavor.
They can be made in advance or frozen for later uses, each
recipe will contain the required storage details / options. Also who say's they can be made only for kids – Do try them for yourself too 🙂
TIP:
For keeping Sandwiches FRESH or Non-Soggy:
Wrap them in Wax Paper
Used Thick Bread Slices
Spread Butter on both slices before adding the filling – this creates a barrier between any moisture
  ——————–
Recipe: Cottage Cheese Sautéed with Veggies / Paneer Bhurjee
Storage: Can be made in advance for 2days
Packing: In airtight container
Options to Use: Can be served along with pain bread/Roti/Parantha/Rice OR used as stuffing for
sandwiches / Wraps / Rolls
2 New Kids Recipes Added:
Veggie & Cheese Dosa Roll-Ups (Indian Crepe Roll-Ups with Veggies & cheese)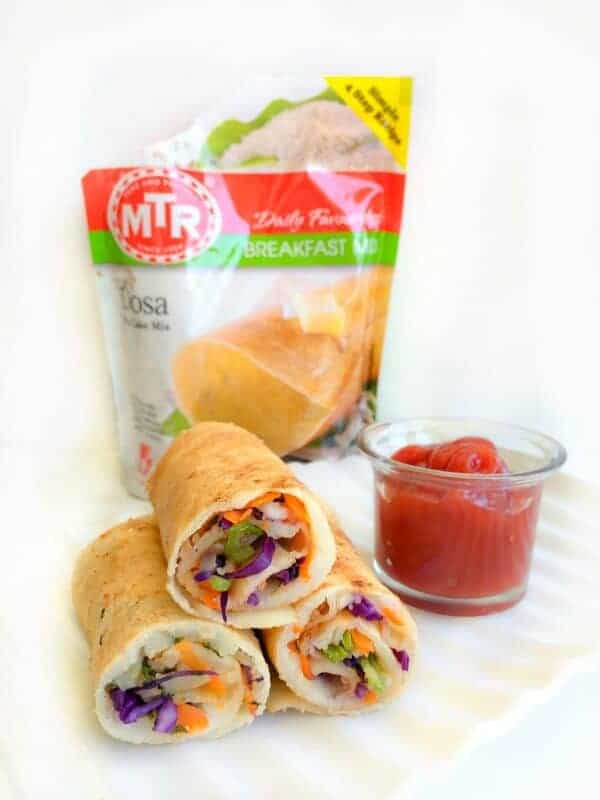 Easy to Make Cheese Topping Uttapam (Indian Pancakes)