Moist Lemon Yogurt Cake (Fluffy and Easy) is hands down super soft cake with delicious lemon flavor in every bite. It's so easy to make and can be served at any meal or party because of its light lemony taste.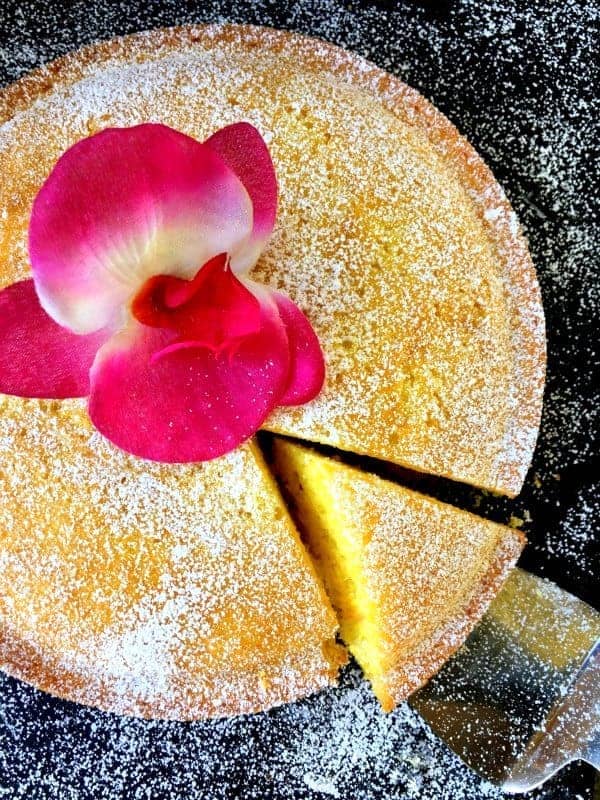 Hello, everyone, it's been a long time since I shared a cake recipe. Cakes have always been my most favorite recipes to make and many a time it's consumed within 1-2 days of being made as we'll have a somewhat sweet-tooth at home.
Infact, cake was the very first recipe that I ever made and I can still remember the sweet smell from the oven and the kitchen smelling heavenly….off-course the added advantage of licking the leftover cake batter from spatula cannot be ever forgotten 😉
Now, when it comes to cake, everyone has their favorite and for me, it's this Moist Lemon Yogurt Cake (Fluffy and Easy) . The addition of yogurt makes it absolutely heavenly and enhances the lemon flavor further. I like to make this cake especially for brunch/picnic as can you just imagine sitting by the beach, with sand in your toes and biting into this piece of yum….It's so blissful.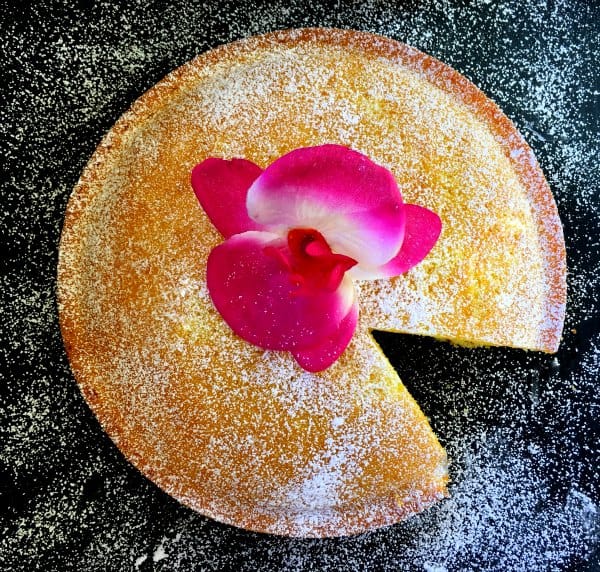 Now, if you are a complete vegetarian and want to skip eggs, then substitute with 1/3 cup yogurt and 2 tbsp of vinegar. Just be careful handling this soft cake and because it's so light and fluffy, at times it may break. Hence, it's recommended that you let the cake completely before slicing it.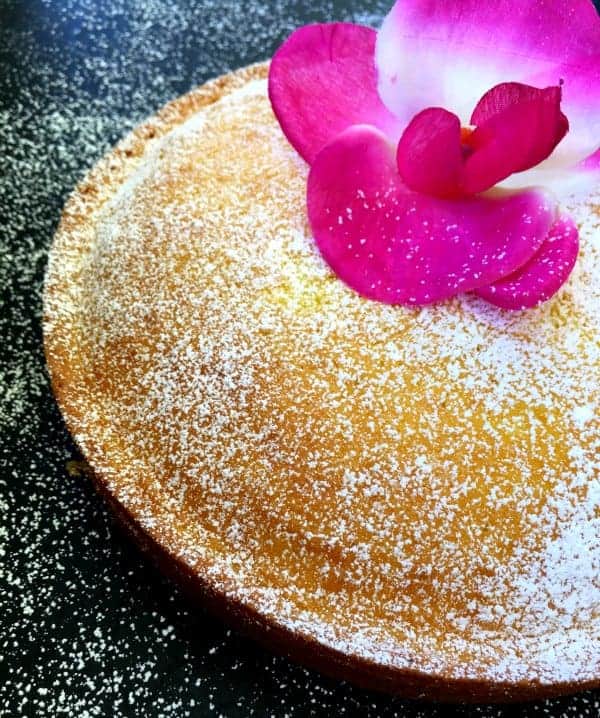 I'm serving it with just a sprinkle of powdered sugar but you can serve it along with fresh berries or freshly brewed coffee. It also goes with plain ice-cream.
As always enjoy this piece of yum and I look forward to hearing from you. You can tag pictures of my recipes made by you at #easycookingwithmolly .
Here are some more Cake Recipes to try:
Best Ever Vegan Chocolate Cake:
Cardamom, Pistachio and Rosewater Eggless Cake
Easy and Moist Kumquat Ginger Cake
---
As always, I Looove when you try my recipes and send me pictures & feedback. You can tag my recipes tried by you using #easycookingwithmolly on any of the social media below:
Connect with Me Here:  Facebook / Pinterest / Instagram / Twitter / Subscribe to our Newsletter / Google+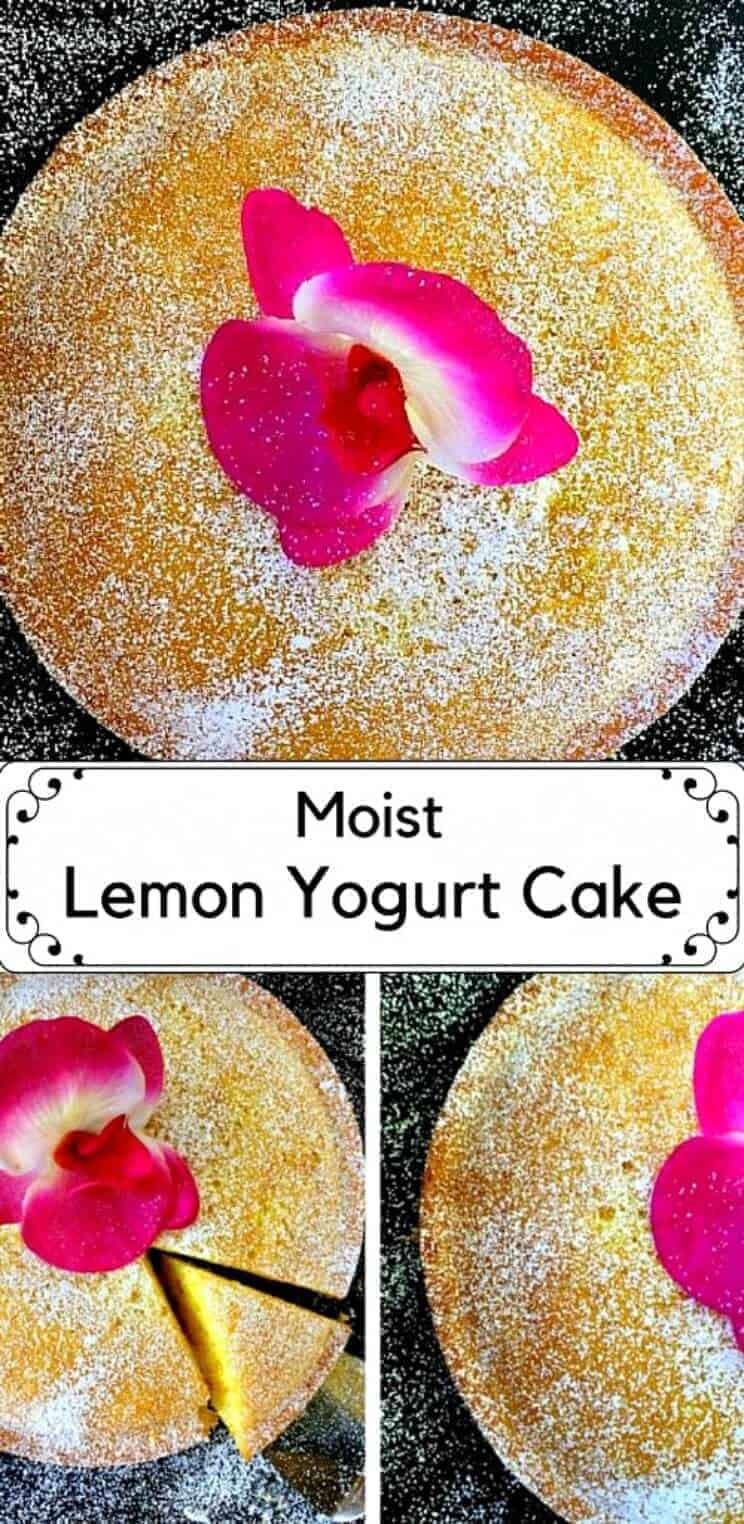 Molly Kumar
Yields 8
Moist Lemon Yogurt Cake (Fluffy and Easy)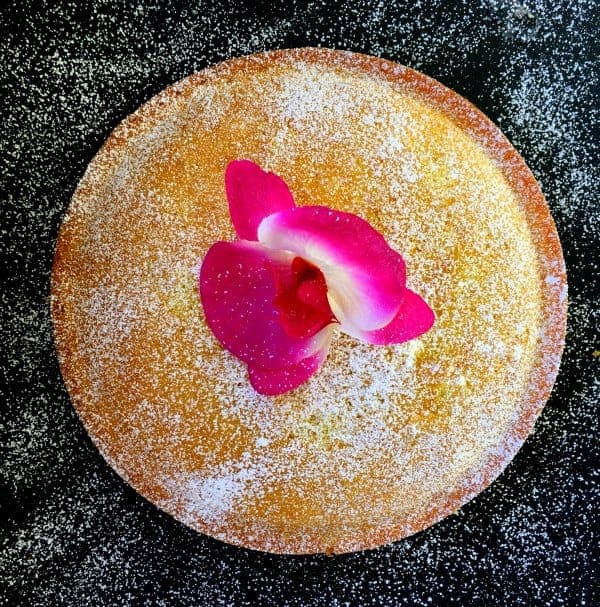 Ingredients
1 1/2 Cups All-Purpose Flour
1/2 Cup Plain Yogurt or Greek yogurt (whatever is available)
1/2 Cup Canola Oil (You may use any light oil)
1 Cup Sugar - You may use sugar substitute of choice
2 Large Eggs
2 Tsp Baking Powder
1/2 Tsp Salt
Zest, from 1 Medium Lemon
1/4 Cup Freshly Squeezed Lemon Juice
Instructions
Preheat the oven to 350?F (175?C).
Spray a round cake pan with baking spray, set aside*
Sift together flour, baking powder, salt in a large bowl.
Whisk together, yogurt, sugar, and eggs, to form a batter.
Add oil, lemon juice, lemon zest and whisk again to form a frothy batter.
Fold the dry ingredients slowly into wet ingredients and form a smooth (lump-free batter).
Pour the batter into prepared pan.
Bake for 30-35 minutes, until the cake feels springy to the touch and a toothpick or cake tester inserted into the center comes out clean. Be careful not to over bake.
Cool cake on a wire rack for 10 minutes; then turn it out of the pan onto the rack.
Once the cake has completely cooled, sprinkle with powdered sugar.
Serve fresh.
Notes
* If you want, you may line with parchment paper and spray parchment paper lightly.
** You can use a 9 inch pan
7.6.8
46
http://www.easycookingwithmolly.com/2015/10/moist-lemon-yogurt-cake-fluffy-and-easy/