Instant Pot Gobi Masala : everyday cauliflower or gobi masala recipe that's infused with Indian spices and extremely easy to make. The simple flavors makes this Instant Pot Gobi Masala recipe absolutely delicious and an ideal choice for a main or side dish. This recipe is Vegan + Glutenfree.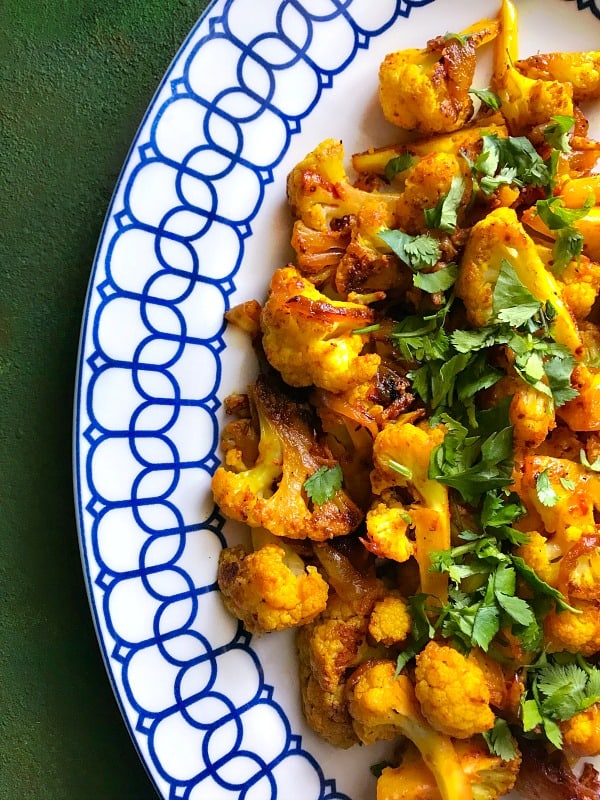 This Instant Pot Gobi Masala or as some of you might know them as Cauliflower in Indian Spices is one of my goto Indian style recipe to make Cauliflower. It's super easy and actually easier than cooking cauliflower on the stovetop as it saves the cooking time and efforts.
I'm not a big instant-pot user as we do use something similar to it called 'Indian pressure cooker' in everyday cooking like daal, meat, stews or even to boil potatoes, however, there are some recipes that I make ONLY in instant pot and this is one of it.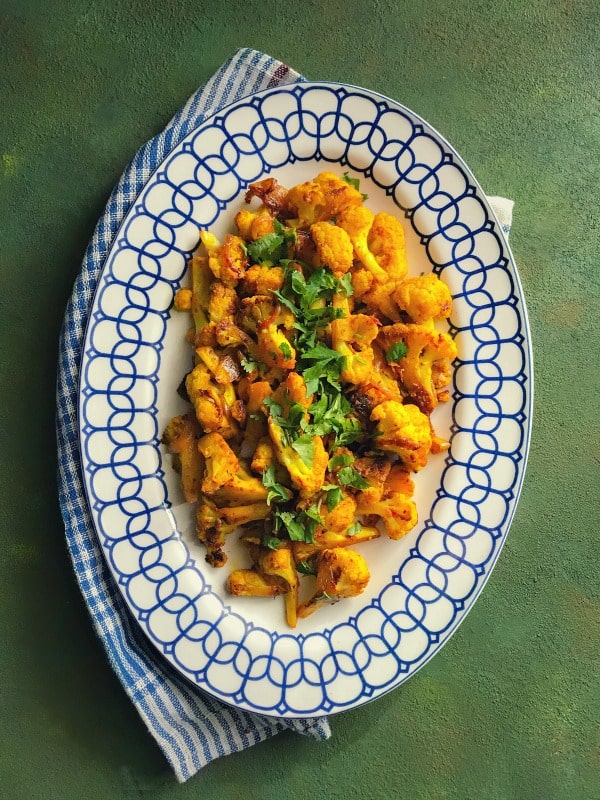 This Instant Pot Gobi Masala recipe is infact so simple that you could even term it an #holistic meal, it involves no garlic and extremely mild spices like coriander and cumin. I'm adding red chili powder, however, you can skip that if need be.
The only thing to remember while cooking cauliflower most of the time is that you don't want to cook them or keep stirring them for long as they mush up easily and then turn into this huge mash instead of individual florets.
So, always saute the spices + other veggies that go with it before and in the end add cauliflower. It just needs 4-5 minutes of cooking and in instant-pot, it's even quicker.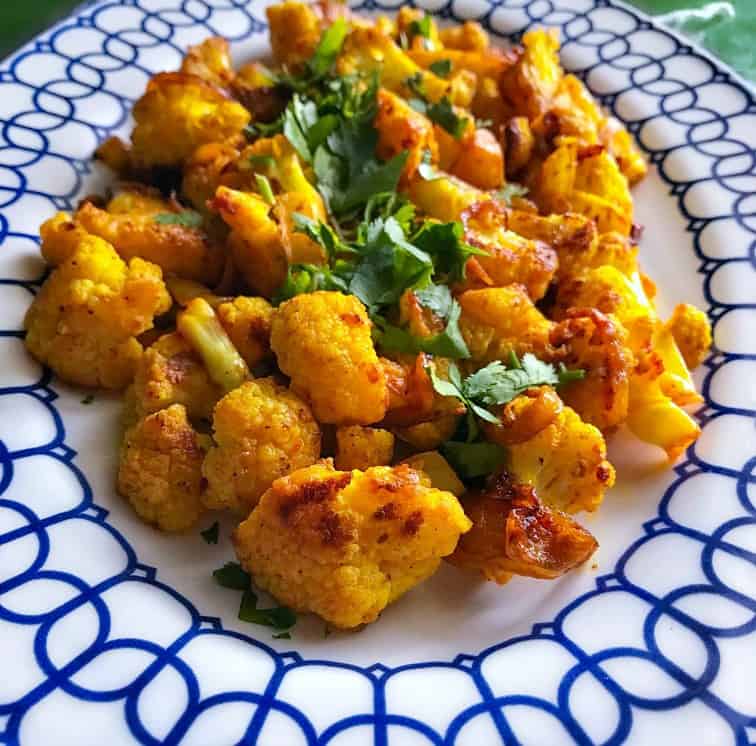 So go ahead and make try this simple and flavorful Instant Pot Gobi Masala recipe for your weeknight meal or even weekends and do let me know how it went.
Here's another Cauliflower Recipe which is Extremely Popular on My Blog & Shared Multiple Time:

Other Instant-Pot Recipe: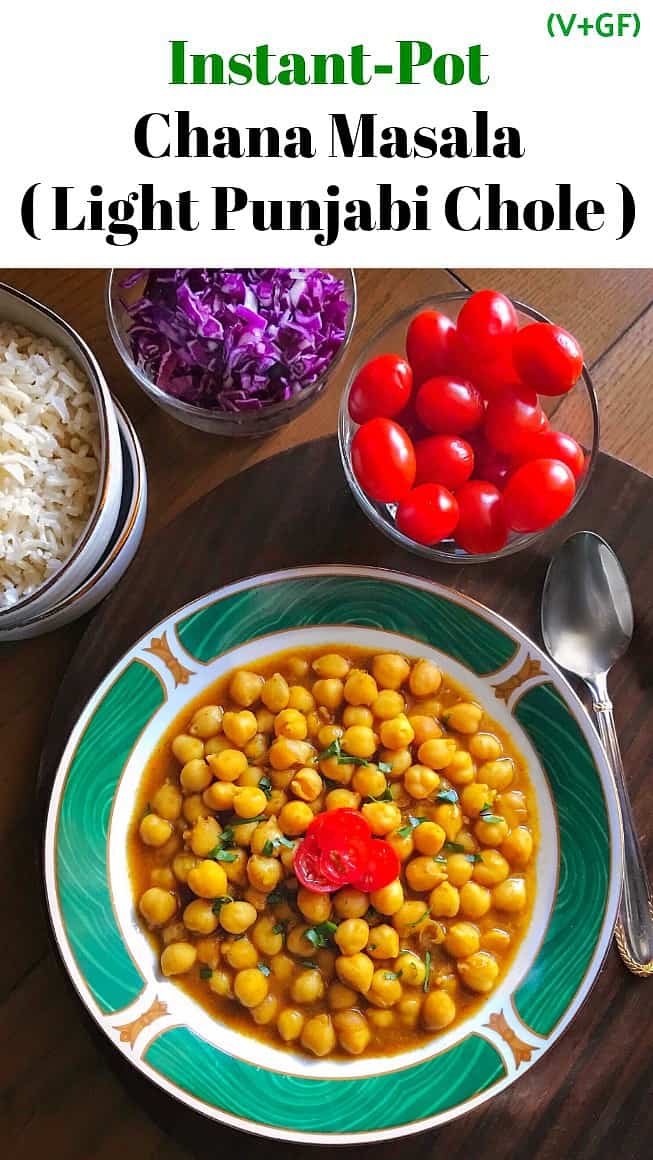 ---
Tried Our Recipe – AWESOME!!!
Now Quickly SNAP A PICTURE & TAG :
#easycookingwithmolly +  @easycookingwithmolly on Instagram –>
Connect with Me Here:  Facebook / Pinterest / Instagram / Twitter / Subscribe to our Newsletter / Google+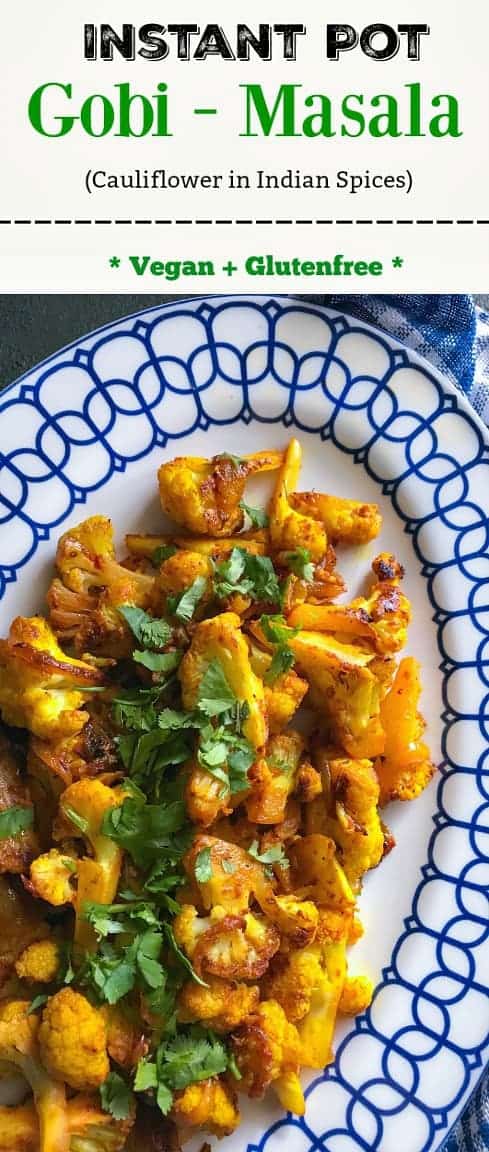 Molly Kumar
Yields 3 Medium Cups Cauliflower
Instant Pot Gobi Masala – Cauliflower in Indian Spices (V+GF)
2 minPrep Time
5 minCook Time
7 minTotal Time
5 based on 9 review(s)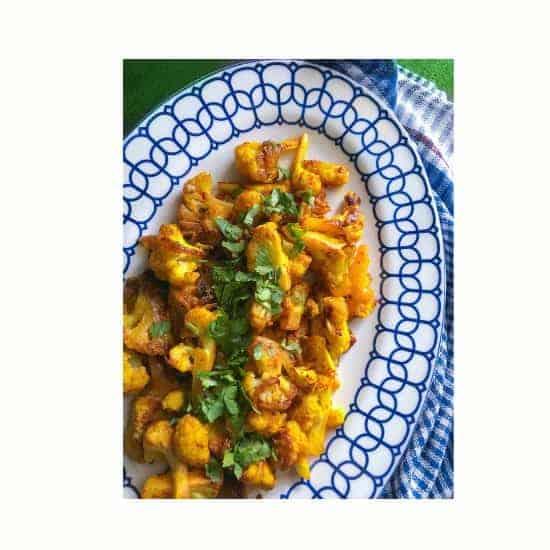 Ingredients
1 Large Cauliflower - cleaned & cut into florets or you can use those readymade florets bags
2 Tbsp Olive Oil - you can use any other light oil
1 Large Onion - finely chopped - you may use white or any other kind
1 Tsp Grated Ginger - you may use 1/2 tsp ginger powder
1 Cup Water - remove 2tbsp to make dry gobhi or use whole 1 cup to make it slightly thick
4 Tbsp Chopped Cilantro - optional
Spices:
½ Tsp Turmeric Powder
1 Tsp Cumin Seeds
1 Tbsp Coriander Powder
1 Tbsp Cumin Powder
½ teaspoon Garam Masala
½ teaspoon Chili Powder
Instructions
Turn On the Instant Pot to Saute mode.
Once hot indication is on, add oil, cumin seeds and sauté for 30 secs.
Now, add onions and saute for a minute (or till onions are golden).
Add all the spices and saute for 30 seconds.
Now, add the cauliflower florets and saute everything evenly.
Add water and put Instant Pot lid on with pressure valve to seal.
Cook manually on high for 3 mins.
Once the timer is off, quick release the steam or pressure valve.
Add chopped cilantro. and mix evenly using a fork (the cauliflower will be tender, so please don't put much pressure or it will mash up easily).
Transfer to serving dish and garnish some more with cilantro on top.
Serve with choice of side.
7.7.0.1
329
http://www.easycookingwithmolly.com/2018/03/instant-pot-gobi-masala/