Light and Fluffy Mexican Omelette: An absolutely Delicious and Stunning recipe for your breakfast or weekend brunch.
It's filled with Mexican Flavors, Veggies, Cheese yet light and fluffy.
Hello Everyone, How are you'll doing?
I'm back from our fun-colorful and a foodie vacation (read we actually ate till we couldn't stuff ourself any longer)  in India…..
And even then the first thing that came to my mind when I landed back in California was 'Mexican Food'!
Boy, had I been missing my fresh guacamole / Nacho's / enchilada and by now, you must have guessed…
I'm in Love with Mexican food n it's my guilty pleasure (especially when I'm really tired) and what can be easier than making a Light and Fluffy Mexican Omelette.
Also, as we are just back, I didn't even have my kitchen pantry or fridge properly stocked, so this recipe looked like a dream come true.
So, after settling down at home and lazying around for an hour or so, we rushed to get some basic eggs, bread, butter and few veggies along with some fresh sour cream (YES!!! – Don't you just love it).
Once home, the goal was pretty straightforward – Mexican Omelette.
This one is a kind of one pot-mix recipe, just whip the eggs, toss in the veggies, sour cream, cheese, some Mexican seasoning or taco seasoning (trust me, it tastes absolutely delish in an omelet).
Heat a pan, pour the mixture and wait for 7 minutes to eat this Golden Perfection that's fluffy and crunchy (we added some potatoes too)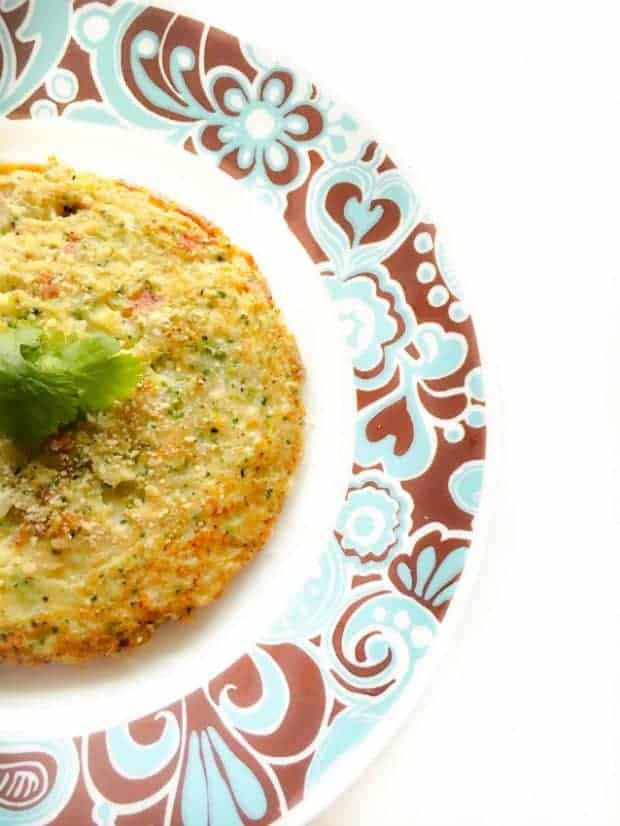 The Mexican Omelette recipe is so simple that even your kids would enjoy making them along with you.
We have had this for breakfast and even brunch many times – for brunch, just increase the veggies to give it a nice filling/stuffing, so that you don't need to serve any bread along with it.
Pour yourself some fresh orange juice and enjoy this scrumptious delight.
Yield: 2 People
Light and Fluffy Mexican Omelette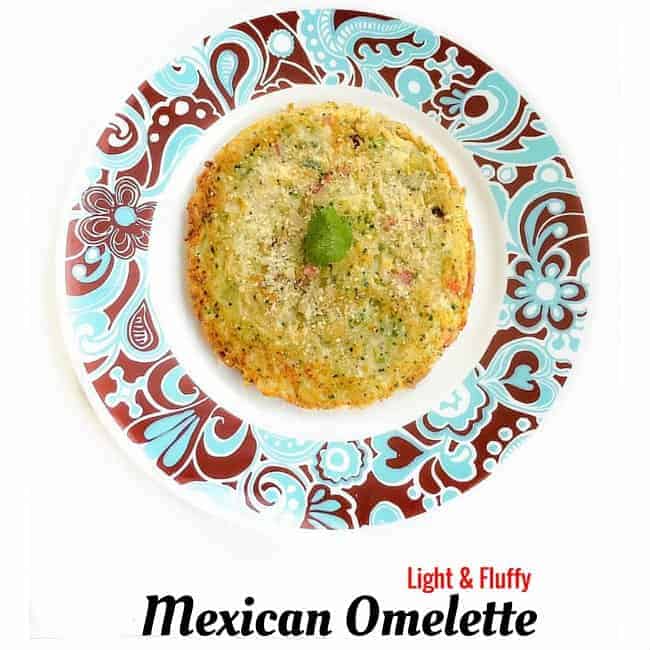 Cook Time
1 hour
10 minutes
Total Time
1 hour
15 minutes
Ingredients
4 Eggs - I'm using free-range eggs
4 Tbsp Pepper Jack Cheese (shredded) - you may can any other Mexican cheese too
1 Tbsp Sour Cream
1/4 Cup Milk
1 Large Boiled Potato (shredded) - you can use russet or any variety
1 Jalapeno - thinly chopped
1 Tomatoes - chopped
1/2 Cup Zucchini (shredded) - optional
Taco Seasoning or Your Fav Mexican Seasoning
Few Sprigs of Fresh Cilantro - chopped
4 Tbsp Olive Oil - to make 2 omelette
Salt - to taste
Pepper - to taste
Instructions
In a bowl, whisk eggs and milk to a frothy mixture (takes about 2 minutes).
Add sour cream, cheese, veggies, salt, pepper, seasoning of choice and mix everything gently. (Don't over mix or use too much force as this will reduce the fluffiness of the eggs)
Heat a skillet or a thick non-stick pan with 2 tbsp olive oil for about a minute.
Pour half the egg+veggies mixture and let it cook on low heat for 2 minutes.
When you see the edges have browned a bit, use a silicon spatula or very thin spatula to flip the omelette.
Cook the other side for 2 minutes.
Turn off the heat or cook the remaining egg mixture for another omelette.
Transfer the omelette to a serving plate, decorate with cilantro and cheese.
Serve Fresh.
Nutrition Information:
Serving Size:
2 People
Amount Per Serving:
Calories:

767
Total Fat:

45g
Saturated Fat:

13g
Cholesterol:

65mg
Sodium:

5639mg
Carbohydrates:

66g
Sugar:

16g
Protein:

20g