3 Ingredients Strawberry Mousse – Vegan Glutenfree Recipe: Creamy, light and absolutely divine mousse that's perfect for a quick Valentine's dessert.
It's made using 3 simple ingredients and ready in 12 minutes.
3 Ingredients Strawberry Mousse is a Perfect dessert for any gathering.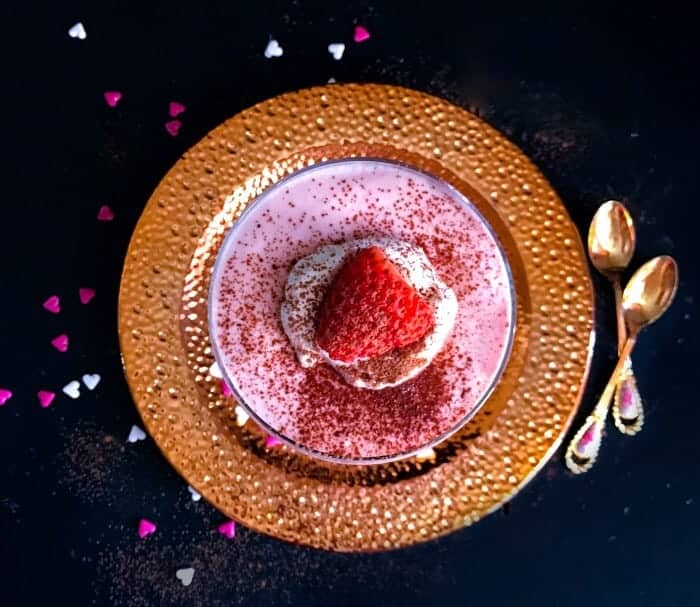 Can you imagine Valentine's without a dessert recipe? Absolutely not – Right 🙂
Hence, I had to share this 3 Ingredients Strawberry Mousse – Vegan Glutenfree Recipe that's super quick and easy.
I've made over n over n over again ……gosh, I've even lost count of how many times I've made it now.
It seriously is my go-to dessert because it tastes yummy, looks gorgeous and has been the star recipe everytimeI'vet I've served it.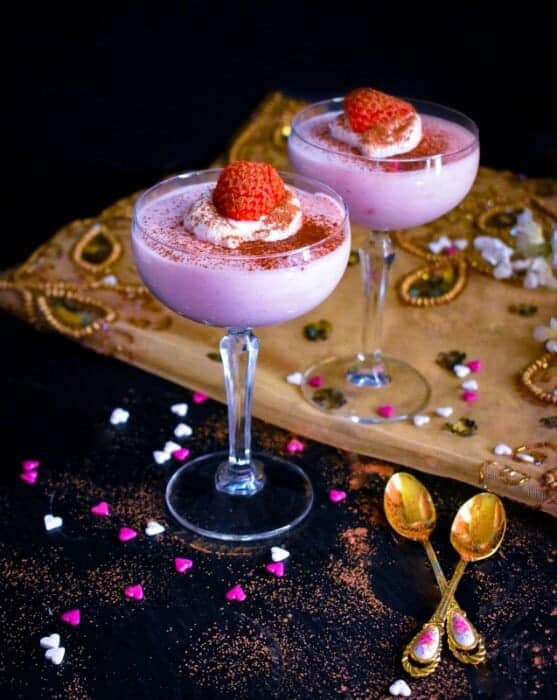 Apart from it being so simple to make, the best thing is that it's made using all natural ingredients like:
Coconut Milk
Strawberry
And if you need any extra sweetness, you can add sugar or honey and that's it.
Whip all these 3 things together and you have yourself a gorgeous baby pink dessert that's really hard to stop at just one.
It's so simple that it makes for a perfect takeaway dessert too for parties or any other gathering.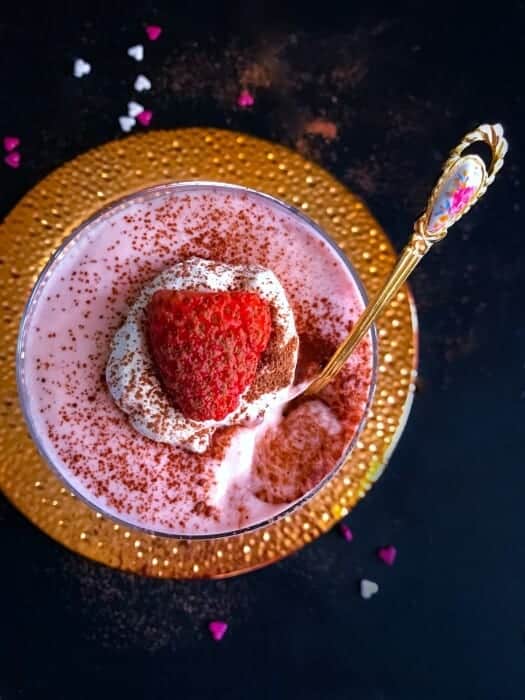 I'm especially making this 3 Ingredients Strawberry Mousse for Valentine's as it goes with the soft pink theme which I really like and he loves light fruity dessert.
So it's just the PERFECT choice and this is all natural-healthy
Also, I've recommended this to so many of my friends who are looking for last minute Valentine's recipe but don't wanna spend much time making it.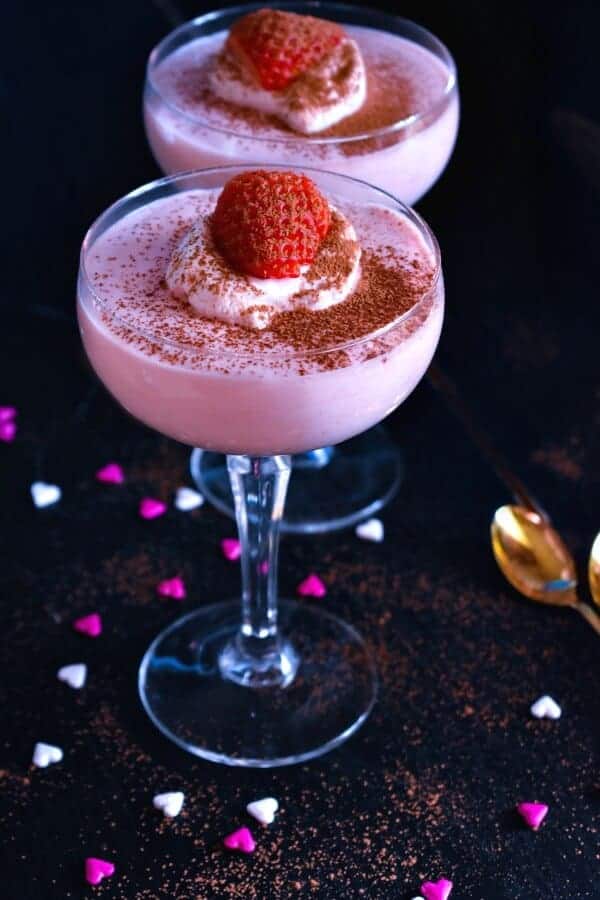 To make this creamy mousse, all you have to do is place the can of coconut milk in the fridge overnight or even 2 days before and that's the only prep you need.
Just open and whip the milk into soft peak (gradually becomes creamy) and then mix strawberry int it.
Now here are few suggestions:
You can use the fresh strawberry pulp.
If you don't have strawberry, then use 3 tbsp strawberry jam for 1/2can of coconut milk.
This is the tough one – If you don't like strawberry, mix any other fruits of choice 🙂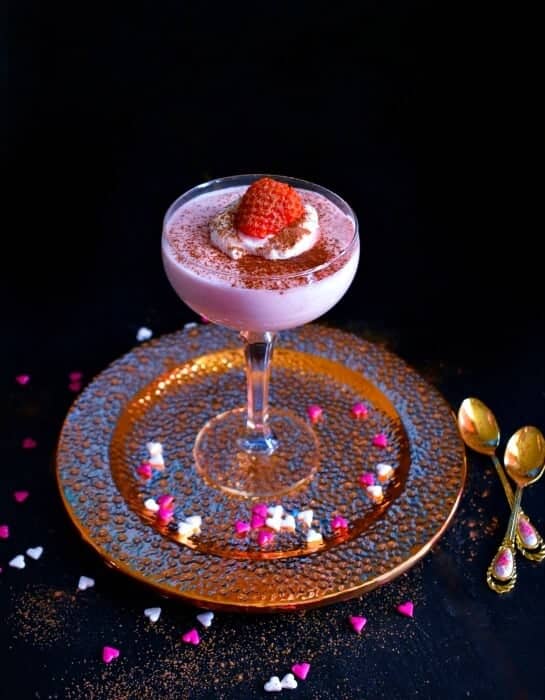 As always, I love when you try my recipes and tag me on social media using #easycookingwithmolly or comment on the posts.
I read all your comments and look at all the tags and try my best to reply as soon as possible.
So, I hope you give this 3 Ingredients Strawberry Mousse a try this Valentine's as it doesn't get easier than this.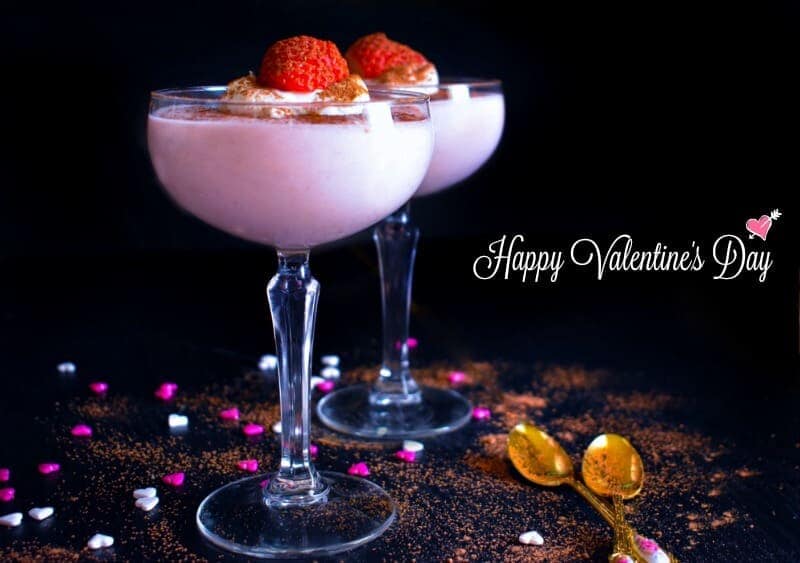 :: You Can Also Try The Following Valentines Recipes::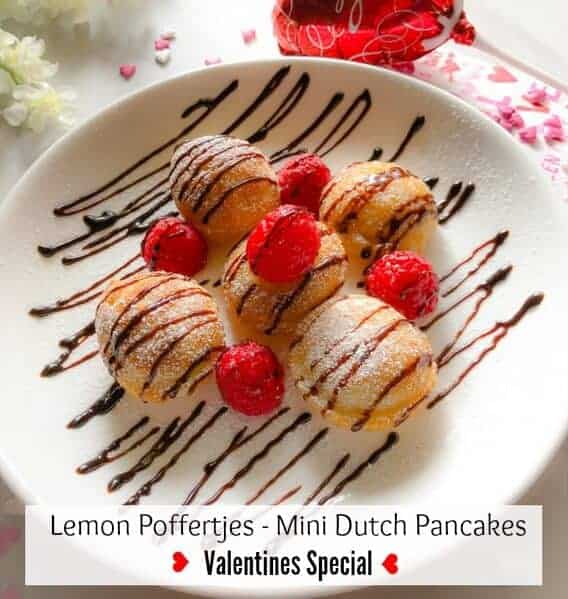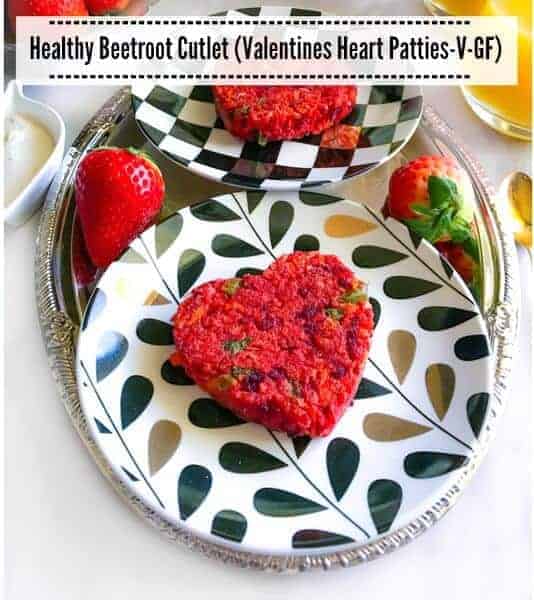 ---
As always, I Looove when you try my recipes and send me pictures & feedback. You can tag my recipes tried by you using #easycookingwithmolly on any of the social media below:
Connect with Me Here:  Facebook / Pinterest / Instagram / Twitter / Subscribe to our Newsletter / Google+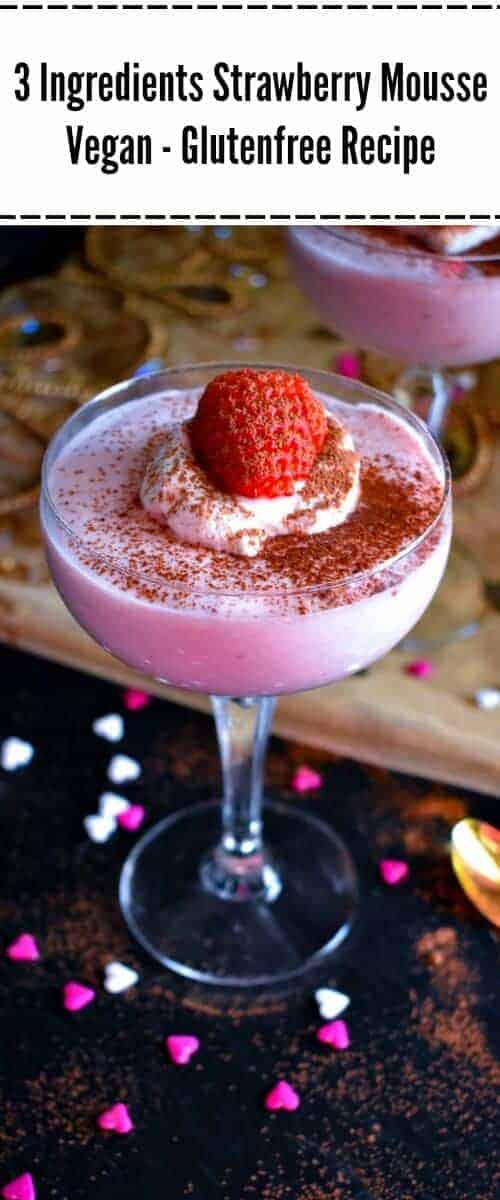 Molly Kumar
Yields 2 Glasses
3 Ingredients Strawberry Mousse – Vegan-Glutenfree Recipe
2 minPrep Time
10 minCook Time
12 minTotal Time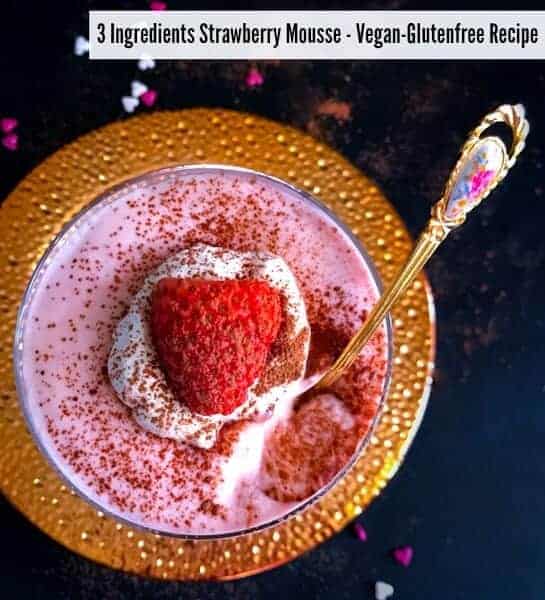 Ingredients
1/2 Can Coconut Milk - keep overnight in fridge or longer - I'm using full fat coconut milk
4-5 Strawberries - I'm using fresh.
Sweetener of Choice - you can use sugar, honey or sugarfree
Decoration
1 Tsp Chocolate Powder
1 Strawberry - halved
Instructions
Place the strawberries in a blender and pulse to form a smooth mixture.
Whip the coconut milk in a large bowl.
Add the strawberry mix and whip again to mix evenly.
Taste test the mixture and if need be, add sweetener of choice and mix well.
Transfer to serving glasses.
Place the glasses in fridge for 10 minutes (for the mousse to set).
Remove the mousse from the fridge, top with a dollop of coconut cream and place a strawberry slice on top.
Dust with chocolate powder and serve immediately.
This can stay in fridge for 3 days.
7.8.1.2
199
http://www.easycookingwithmolly.com/2017/02/3-ingredients-strawberry-mousse-vegan-glutenfree-recipe/