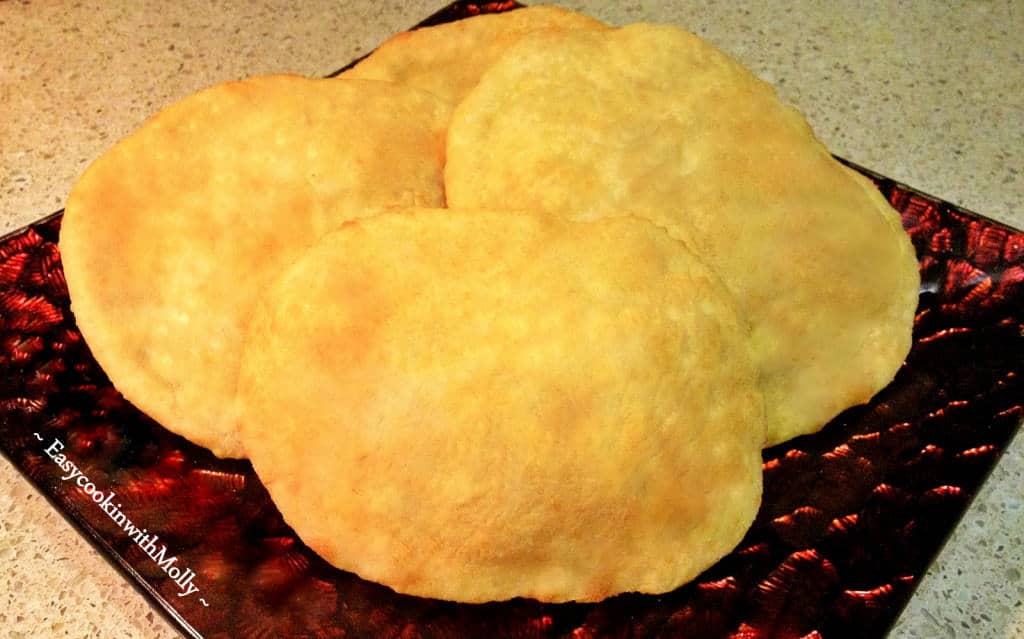 Whole Wheat Bhature
Serves: 15
Serving Suggestion: Serve with Chole (Garbanzo beans curry) OR can be eaten with Achaar (Pickle)
Tools:
1 Large Bowl
1 Medium Bowl
1 Kitchen Towel OR Cling Wrap – For covering the bowl
1 Large Wok for Deep Frying
Ingredients:
2/3 Cup All Purpose Flour(Maida)
3 Cups Whole Wheat Flour(Atta)
2/3 Cup Plain Yogurt/Curd
½ Cup Warm Water – Used for making Dough
2 Tsp Sugar-Free – You may use sugar OR sweetener of your choice
½ Tsp Baking Powder or ¼ Tsp Baking Soda
2 Tsp Salt
1 Tbsp Oil – (You can use Ghee/Butter)
Oil – For Deep Frying (You may use any flavor less oil of your choice)
Method:
Dough needs to be prepared a night before OR needs 8 hrs for fermentation
In a large bowl, Mix all-purpose flour, yoghurt, sugar, baking powder, form a loose dough and firmly cover the bowl & keep over-night OR 6hrs for fermentation.
The next day you will see tiny bubbles on the surface of the mixture.
In the same bowl, add the wheat flour, salt, 1 tbsp oil and mix. Now add warm water and make a firm and smooth dough, cover with damp cloth & set for final fermentation at a warm place for 2 hrs.
After the final fermentation, form dough into 15 balls and roll them into 5-6 inch discs.
Heat oil in wok at high temperature, once the oil is heated (2-3min) reduce the heat to medium and deep fry the bhaturas. (Keep an eye as the bhaturas burn very quick)
The bhaturas should be golden brown on both side, Serve Hot.