Sheet Pan Orange Ginger Tilapia: restaurant style 'melt in your mouth' tilapia fish and vegetables glazed in sweet-spicy orange ginger flavors.
Baked in the SHARP Superheated Steam Countertop Oven with the included Broiling Pan, which happens to be 40% larger than the average quarter-sized sheet pan, for an easy- healthy 30 minutes and under family sheet pan dinner.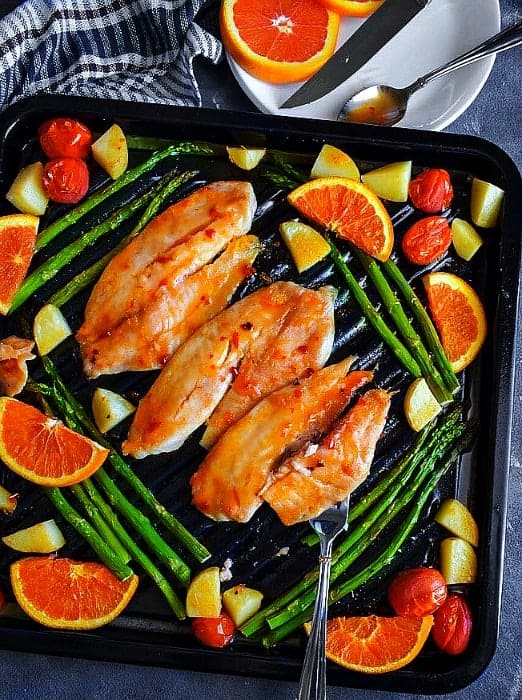 Happy New Year Everyone! Just like many of you, we are trying to stick to our 'New Year, New Me' pact.
I hate to call it a resolution, as most of them don't even last 2-3 months, so what we have started doing is " try making a lifestyle change to a more healthier and wholesome food".
That means eating 3 full meals with 1-2 snacks.
Cooking more at home (despite the crazy schedules).
With two simple and easy-to-follow goals, we are already feeling much more relaxed.
So, I wanted to start the year off with a bang and create a recipe that's extremely easy to make (30 minutes or less), mindful and super delicious, and made with my stunning countertop oven from Sharp Home Appliances (Please read Mind Boggling Yummmm)!
That is how my Sheet Pan Orange Ginger Tilapia along with winter veggies came to be.
And the best part, I made everything with the Broiling Pan and Crisper Tray that was included with the Sharp Superheated Steam Countertop Oven (in other words, fewer utensils to wash).
If you are looking for even more of mess-free cooking experience, try covering the included tray in foil before adding your sheet pan dinner on top.
You can thank us later ! 😉
Now, if you have not tried 'Orange – Ginger' glaze till now, you have been missing on an amazing flavor combination.
Since I'm starting this year with my Orange Ginger Glazed Tilapia recipe, I wanted to take it a notch higher and added sweet-spicy flavors to it too.
We are using Sambal (Asian chili paste – not so hot though) and honey along with the fresh orange and ginger.
My Sheet Pan Orange Ginger Tilapia recipe is extremely easy and perfect for lunch/dinner or even brunch.
You can make this glaze or marinade (whatever you'd like to call it) a day or two in advance.
Simply arrange the fish and chopped vegetables in a sheet pan and glaze everything !!!
I did save some of the glazes to add on top of the fish once everything is cooked.
Then simply spray a light cooking oil over the glaze ingredients and place the sheet pan in the oven to bake for 25 minutes.
Now, here's where my Sharp Superheated Steam Countertop Oven comes MOST handy (literally LOVE it)!
First: I DO-NOT have to preheat the oven as it works it's magic, AND it is instant-on.
Second: Because of the superheated steam and conventional, radiant heat,
during the cooking process, the fish actually turns into this 'Melt in Your Mouth'
kinda texture.
It doesn't make the fish crust up or create a chewy texture.
On the contrary, the fish was made extremely soft and moist on the inside, while at the
same time brown and crispy on the outside.
Third: It has 5 different modes of cooking including Toast, Warm, Bake/Reheat,
Broil/Grill, and Pizza.
For this recipe, I'm primarily using Bake/Reheat for the majority of the cooking time, then topping it off for a few minutes on Broil/Grill.
However, the other cooking modes are helpful as there are 7 ranges of Toast options available (depending on how dark you prefer your bread toasted).
And the Pizza mode helps to make a 12" frozen pizza so well, your family may think it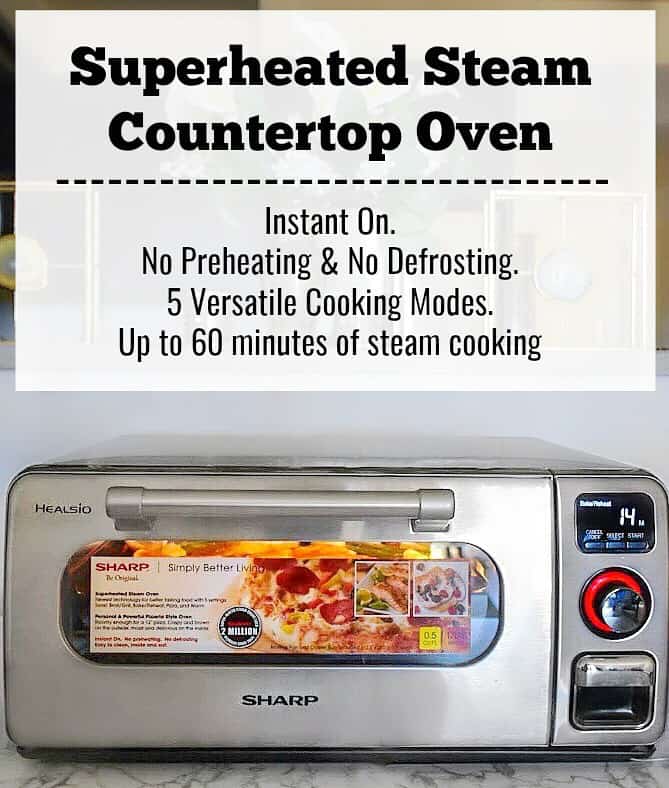 After 25 minutes of cooking the fish on Bake/Reheat, I did turn the cooking mode to Broil/Grill for 3 minutes to get that extra golden glaze on the fish and a smokey flavor on the veggies.
That's it, 30 minutes and you have a wholesome, delicious and extremely flavorful sheet pan meal ready for a family of four.
I made 4 fish fillet with the broil pan and still had extra space to cook additional fish fillet.
So you can easily double/triple the food and cook everything in one go.
So, go ahead and give this "Sheet Pan Orange-Ginger Tilapia" recipe a try today.
Also visit BestBuy.com or your local Best Buy to learn more and buy your Superheated Steam Countertop Oven –> Here <—
:: You May Also Like ::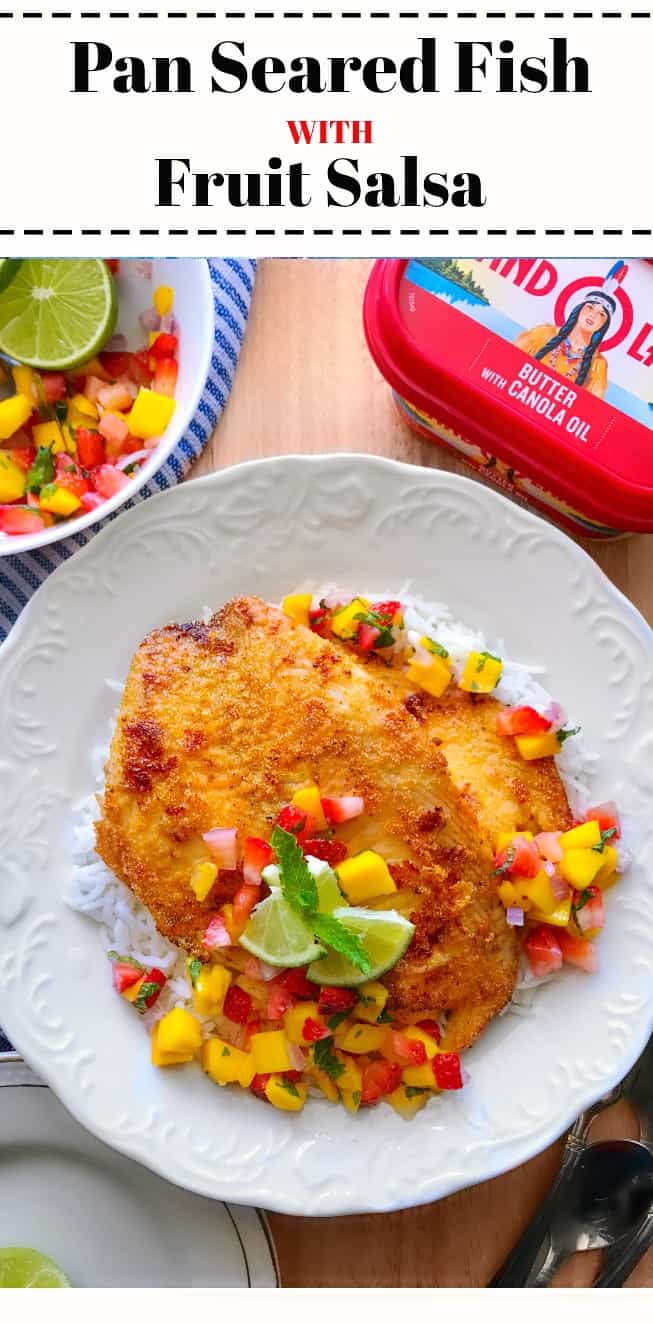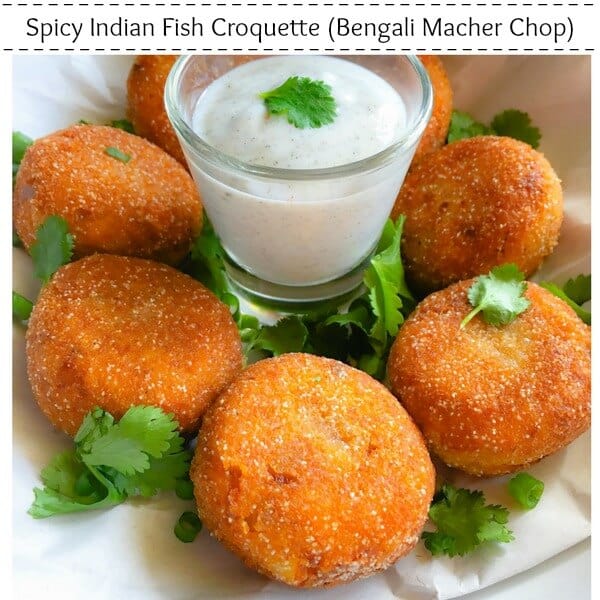 ---
Tried Our Recipe – AWESOME!!!
Now Quickly SNAP A PICTURE & TAG :
#easycookingwithmolly + @easycookingwithmolly on Instagram –>
Connect with Me Here: Facebook / Pinterest / Instagram / Twitter / Subscribe to our Newsletter / Google+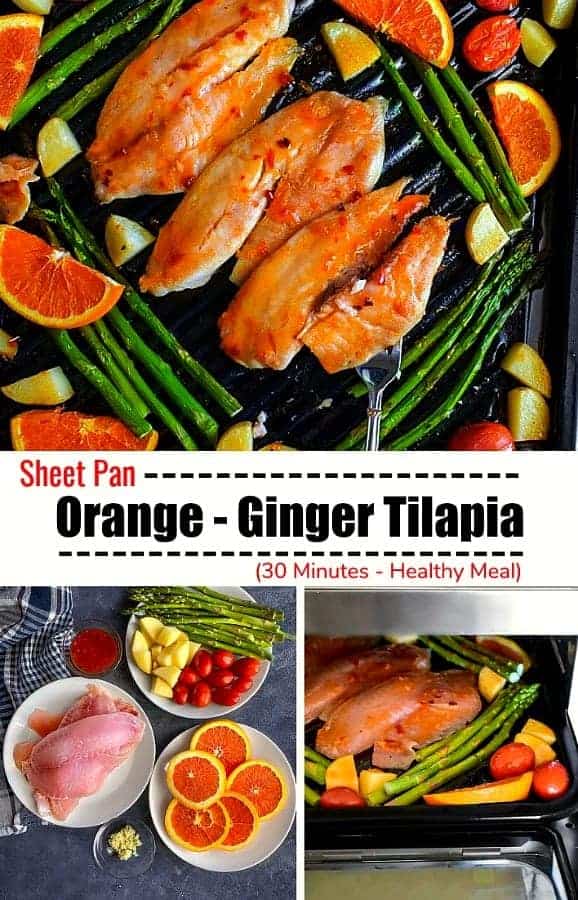 Yield: 4 People
Sheet Pan Orange-Ginger Tilapia
Restaurant style 'melt in your mouth' tilapia fish and vegetables glazed in sweet-spicy orange ginger flavors.
Ingredients
4 Fresh Tilapia Fillet - cleaned
10 Stalks Asparagus
10 Cherry Tomatoes
4 Small Potatoes - each sliced into 6 pieces
1 Orange - sliced
Olive Oil Spray
For the Orange Ginger Glaze:
1 Orange - juiced
1 Tbsp Freshly Grated Ginger
2 Tbsp Sambal Olek - use any hot sauce as per taste
1 Tsp Honey- use any sweetener of choice
Salt - as per choice
Pepper - as per choice
Instructions
In a bowl, add all the orange-ginger glaze ingredients and whisk.
** Keep 2Tsp of glaze separately (for later use) **
Place the fish in a sheet pan.
Add the veggies around the fish.
Using a brush, brush all the vegetables and fish with the glaze.
Turn the fish on the other side and brush the glaze.
Sprinkle salt and pepper on top.
Spray the glazed veggies and fish with olive oil.
Keep in SHARP Superheated Steam Countertop Oven.
Set the timer to BAKE at 400F for 25 minutes.
Then Broil for 3 Minutes.
Turn off the oven once the timer is done.
Open the tray and remove the sheet pan.
Using a fresh brush, add the remaining glaze on top of the fish for extra flavors.
Serve Hot.
Nutrition Information:
Yield:
4
Serving Size:
1
Amount Per Serving:
Calories:

145
Total Fat:

8g
Saturated Fat:

2g
Trans Fat:

0g
Unsaturated Fat:

6g
Cholesterol:

35mg
Sodium:

215mg
Carbohydrates:

20g
Fiber:

6g
Sugar:

7g
Protein:

50g