" This shop has been compensated by Collective Bias, Inc. and its advertiser. All opinions are mine alone. This content is intended for readers who are 21 and over. #ToraniEndlessSummer #CollectiveBias "
Peach Rose Margarita: 5 minutes peach rose margarita recipe that can be enjoyed all year around. Filled with refreshing peach-rose flavors, it's simply Deeeeelicious!
This Peach Rose Margarita is the Queen of our Summer Party drink menu.
It's what everyone loves and has been a favorite of ours ever since we started making it
(almost 3yrs back)
.
The flavors of peach and rose go so well together that once you've tasted it, you'd wonder why you didn't try this ever before!
As this drink is so popular, I'm always looking at ways to shorten the recipe or time needed to make it and finally found the answer – Torani® Syrups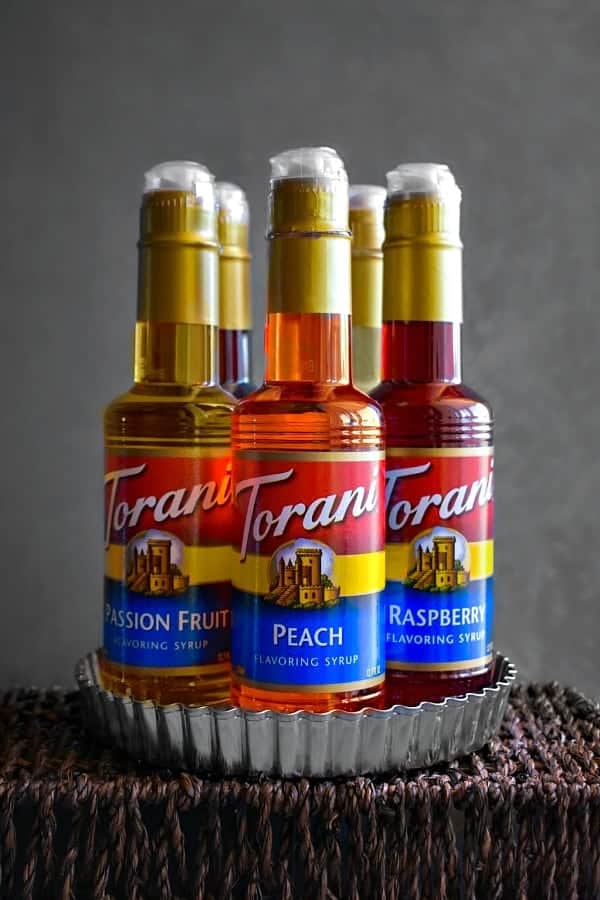 You guys will not believe ' HOW EASY ' it became to make this drink.
It not only cut the time needed (to make the recipe) in half but also made the drink so much more flavorful.
Also, it made it possible to enjoy the fresh peach flavor all year long (and not just summers).
Once I saw these Torani Syrups in our nearby Kroger, there was no looking back as the drink possibilities were endless and it literally gave wings to my creative mind.
I bought a couple of flavors like Raspberry, Passionfruit, Peach, Salted Caramel, Vanilla (to try in different drinks/coffee/etc) but I was already dreaming of these Peach Rose Margarita.
So, the next party we had at our place, this drink was at the top of the menu.
Now the Torani Syrups are made with real, simple ingredients like pure cane sugar and natural flavors.
So I'm eliminating the extra step of making fresh peach juice or even buying peach juice (which would waste in the fridge later) and instead, using the Torani Peach Syrup.
All I needed next were the liqueur, fresh roses (you can literally grab some from your garden) and some rose water.
That's it, once you have all these simple ingredients, the recipe comes together in 3 minutes.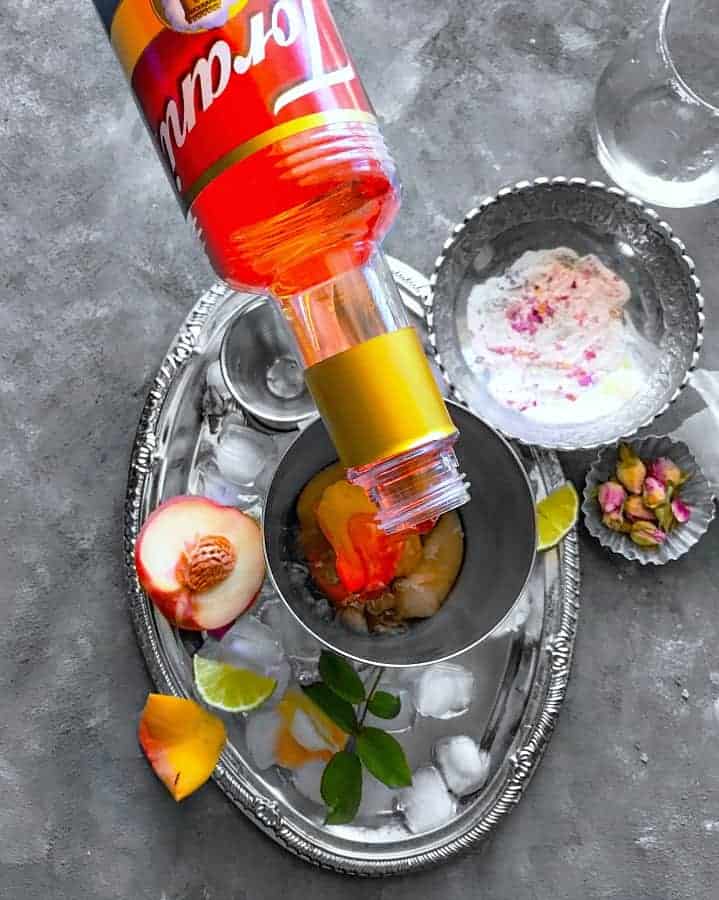 Now, since the syrup saved me so much time, I got little creative and made a 'Rose+Pink Salt' for rimming the glasses (I can't stop gushing on this one as Everyone Loved it).
That rimming added that extra touch of creativity and made the Peach Rose Margarita look even more special and festive
……Literally the Queen of Summer Drinks!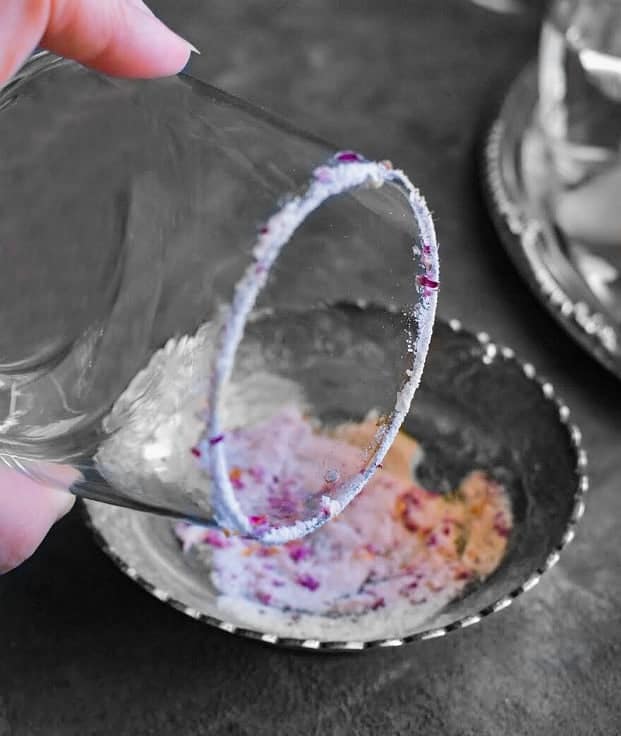 Once, the drink was ready, I simply poured it into our gorgeously rimmed glasses.
I even added some fresh rose leaves on the serving tray along with ice and I added some fresh sliced peaches along with fresh rose petals in my drink.
Seriously, it cannot get prettier and tastier than this.
Here's some Great News for You'll :
You can now SAVE $1.00 on any (1) Torani® Syrups and Sauces.
Simply, search for the offer on Kroger coupon gallery.
Once you find the offer, just clip it to your card so you can redeem the next time you shop. So simple!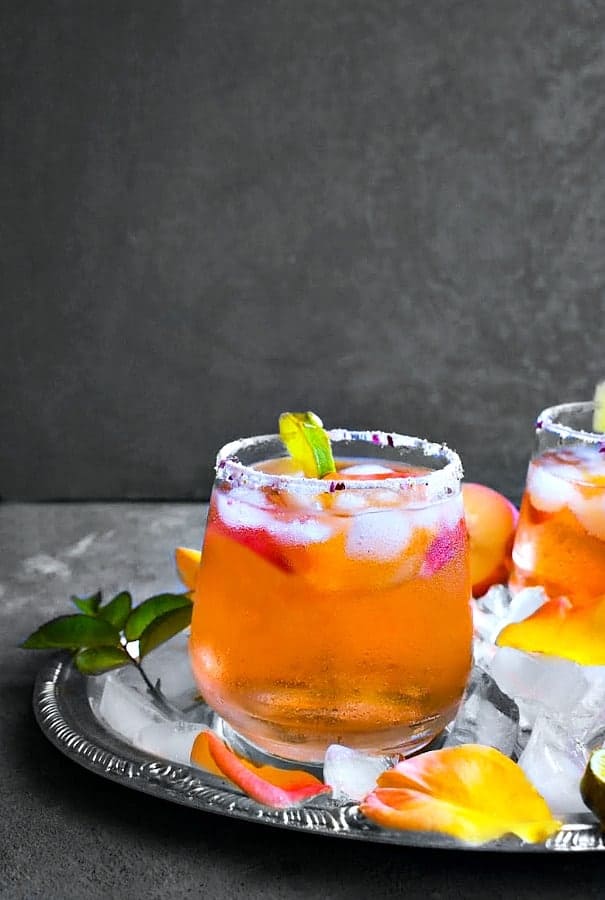 So, go ahead and try these Peach Rose Margarita recipe for your next summer party.
Or simply try the Torani Syrups in any of your favorite drinks/recipes as the possibilities are endless.
Here's a List of All the Torani Syrups (they have a great mix of regular or sugar-free flavors):
Torani Vanilla Syrup
Torani Sugar Free Vanilla Syrup
Torani French Vanilla Syrup
Torani Sugar Free French Vanilla Syrup
Torani Caramel Syrup
Torani Sugar Free Caramel Syrup
Torani Salted Caramel Syrup
Torani Sugar Free Salted Caramel Syrup
Torani Raspberry Syrup
Torani Caramel Sauce
Torani Dark Chocolate Sauce
Torani White Chocolate Sauce
Torani Salted Chocolate Caramel Sauce
Torani Almond Syrup
Torani Bourbon Caramel Syrup
Torani Coconut Syrup
Torani Irish Cream Syrup
Torani Mango Syrup
Torani Passion Fruit Syrup
Torani Peach Syrup
Torani Peppermint Syrup
Torani Toasted Marshmallow Syrup
Torani White Chocolate Syrup
Torani Sugar Free S'mores Syrup
Torani Sugar Free Chocolate Syrup
Torani Sugar Free Raspberry Syrup
You can easily locate the Torani Products near you here <–
(Here's where I found the Torani Syrups in my Kroger Aisle)
Tried Our Recipe – AWESOME!!!
Now Quickly SNAP A PICTURE & TAG :
#easycookingwithmolly + @easycookingwithmolly on Instagram –>
Connect with Me Here: Facebook / Pinterest / Instagram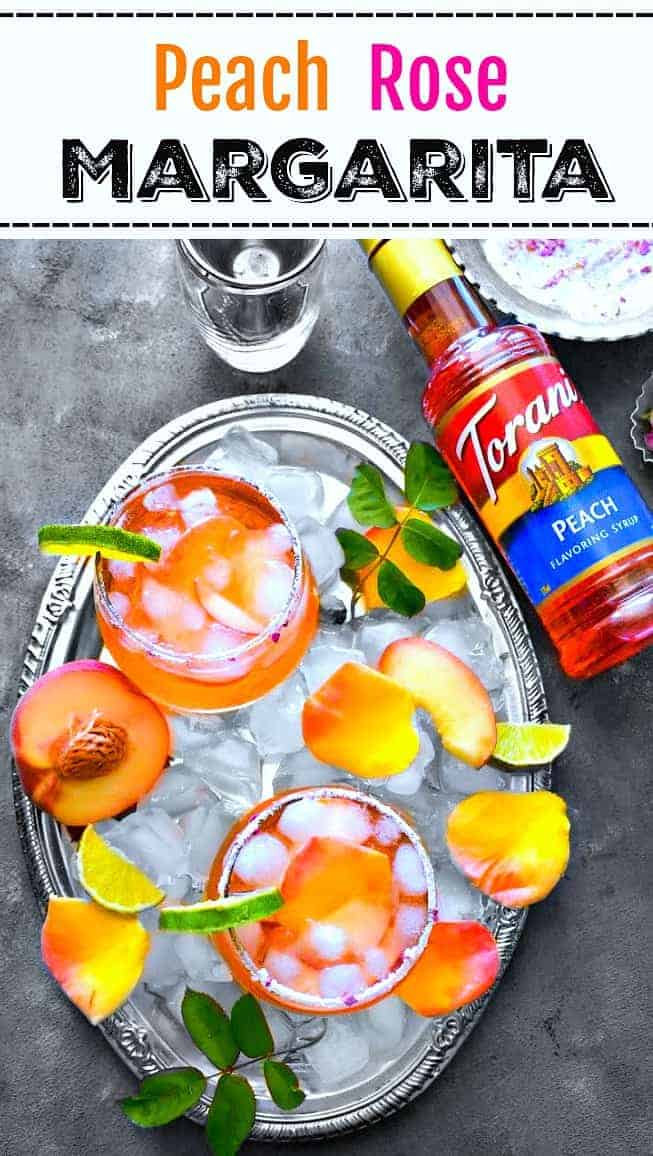 :: You May Also Try These Recipes ::
Yield: 4-6 Glasses
Peach Rose Margarita
Peach Rose Margarita: 5 minutes peach rose margarita recipe that can be enjoyed all year around. Filled with refreshing peach-rose flavors, it's simply Deeeeelicious!
Ingredients
1/2 Cup Torani Peach Syrup
3 Tbsp Rose Syrup
3-4 Fresh Rose Petals - optional
1 Cup White Tequila - Any Variety you like
Juice of 1 Large Lemon/Lime
3 Tbsp Triple Sec - optional - See Notes
1 Small Soda Can - optional
2 Cups Ice
Rimming the Glass: (Totally optional - check notes)
1 Wedge of Lime
1 Tsp Dry Rose Petals
1 Tbsp Pink Himalayan Salt
Decoration:
1 Peach - pitted thinly sliced
2-3 Fresh Rose Petals - torn
Instructions
Rimming the Glass:
Add dry rose petals+salt in a small bowl/plate.
Coarsely pound the salt with dry rose petals using a pestle or your fingers (to mix petals with salt).
Rub the outside of the glass rims with lime wedge.
Lightly dip each rimmed glasses into this rose+salt mix and keep aside.


Making the Peach Rose Margarita:
In a large shaker, add all the margarita ingredients with 1/4 cup of ice.
Shake 3-4 times to mix everything.
Now add the remaining ice equally in rimmed glasses.
Add few sliced peaches and torn rose petals.
Pour the Peach Rose Margarita and Add a sliced lime on top.
Enjoy with loved ones.
Nutrition Information:
Yield:
4
Serving Size:
1
Amount Per Serving:
Calories:

259
Total Fat:

1g
Saturated Fat:

0g
Trans Fat:

0g
Unsaturated Fat:

0g
Cholesterol:

0mg
Sodium:

300mg
Carbohydrates:

70g
Fiber:

1g
Sugar:

56g
Protein:

2g