This post was sponsored by S&W Beans as part of an Influencer Activation for Influence Central and all opinions expressed in my post are my own.
Healthy Mediterranean Buddha Bowl with Mint Dressing: It's a mix of brown rice with beans and Mediterranean flavors. Easy to put together and fuels the body with needed energy.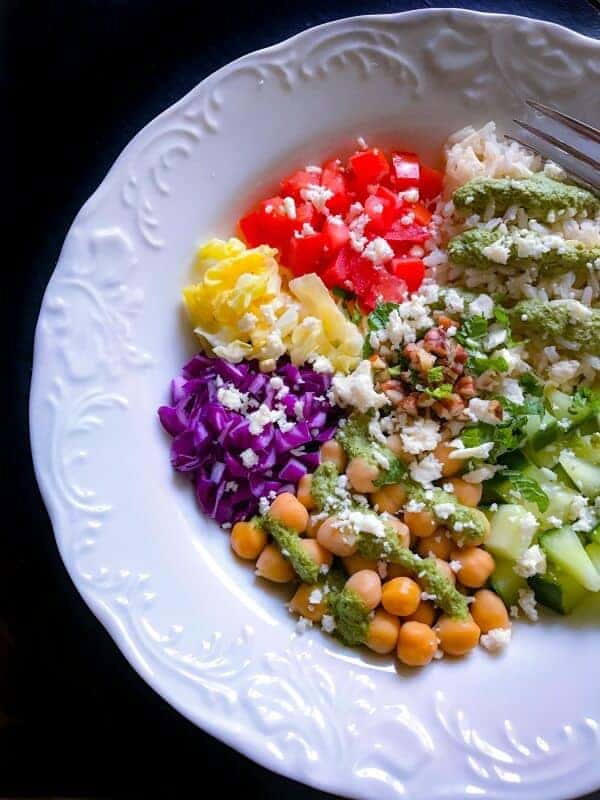 Hello Everyone, I Hope you had a great Monday and I've been crushing over these mouth-watering and Healthy Mediterranean Buddha Bowl with Mint Dressing all day today.
We made them over for brunch a few days back and were blown away by the flavors and the fact how easy it is to put them together.
It all started with a variety of S&W Beans that I received a few days back and I've never seen so much variety of beans ever…..
It had the classic beans like white beans, garbanzo beans, pinto beans, etc to organic and 50% low sodium beans to white bean chili, kidney beans in onion mix….Oh, My Gosh…I'm in beans heaven!!
So with so many varieties in hand, I had to start with a simple, healthy meal that's filled with flavor and ease.
Just like our Healthy Mediterranean Buddha Bowl with Mint Dressing (Look at some of the variety below)
What You Need for the Healthy Mediterranean Buddha Bowl recipe with Mint Dressing: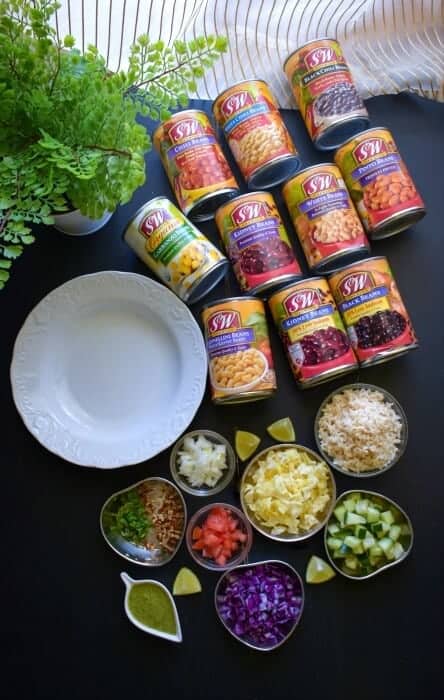 Now, I had been coming across these 'Buddha Bowl' kind of meal every now and then whether in a street fair, new restaurant, magazine, social media…you name it and it's there.
And I feel, they are so popular these days because :
First – they are easy to prepare for all most no cooking involved.
Second – you can customize it as per your need and still make them flavorful.
Third – they are super healthy because of veggies + beans + nuts.
So when we are talking about all this healthy food, we definitely need to use the best possible ingredients like these S&W Beans.
Which has the highest standards in the industry, delivering premium quality for over 120 years.
How to make the Buddha Bowl:
After trying a couple of these different kinds of bowl outside, I decide to make one for us as what's better than meals made at home and the sweetest part, there's hardly any cooking involved (except cooking rice).
So, for our first Buddha Bowl, I chose the organic garbanzo beans from S&W Beans and the veggies we love eating raw these bowls are so easy to assemble and the possibilities of ingredients are endless.
Although I chose brown rice, you can choose any grain of choice and same goes for the veggies.
Since it's a Mediterranean Buddha Bowl, I'm using a lot of cucumbers, fresh lime juice, feta cheese, and mint.
Now, coming to the dressing, it's as easy as can be BUT absolutely power packed with tahini, yogurt (choose vegan if need be) and lime.
Once you have all your ingredients, just pulse the mint dressing ingredients together to form a smooth (slightly runny) dressing and chop all the other veggies into bite-size pieces.
Then gather a bowl (any size you like) and assemble everything together, drizzle with mint dressing, sprinkle some chopped pecans, feta.
And you have yourself a Healthy Mediterranean Buddha Bowl with Mint Dressing which only takes 5 minutes to make.
So go ahead and make yourself this delicious bowl of goodness and use S&W Beans as nobody does beans better and choosy cooks know it.
S&W Beans provide convenience for people like you and me that are time constrained and are seeking convenient and healthy food options.
Also, We all know that there's no point in making or eating food that doesn't look or taste good and S&W Beans "looks great, tastes great".
Here's a quick – How to Make the Healthy Mediterranean Buddha Bowl with Mint Dressing

Before, you go ahead to shop for these beans, here's an awesome Coupon Offer:
Now through April S&W Beans is offering $1 off 2 cans of S&W Beans. Get (and print) your coupon from the S&W Beans website.
---
Tried Our Recipe – AWESOME!!!
Now Quickly SNAP A PICTURE & TAG :
#easycookingwithmolly + @easycookingwithmolly on Instagram –>
Connect with Me Here: Facebook / Pinterest / Instagram
Other Mediterranean Recipes You May Like :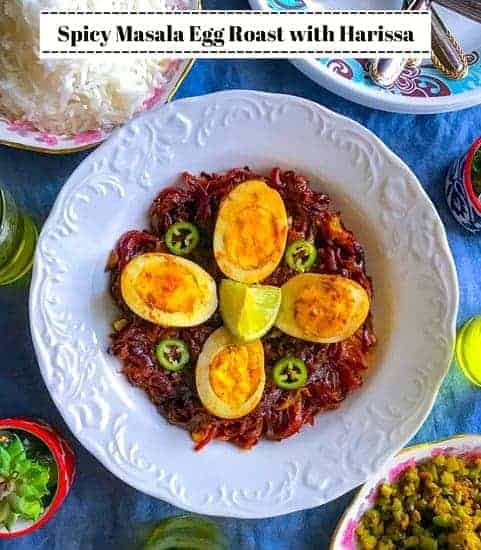 Yield: 2 Bowls
Healthy Mediterranean Buddha Bowl with Mint Dressing
Healthy Mediterranean Buddha Bowl with Mint Dressing: It's a mix of brown rice with beans and Mediterranean flavors. Easy to put together and fuels the body with needed energy.
Ingredients
1/2 Can S&W Organic Garbanzo Beans - washed
1 Cup Cooked Brown Rice
1/2 Cup Cucumber - diced
1/4 Cup Purple Cabbage
1/4 Cup Green Cabbage
1 Small Tomato - diced
1/2 Small Onion - diced
2 Tbsp Pecans - chopped
4 Tbsp Feta Cheese
1 Lemon - sliced in 4
Mint Dressing Ingredients:
1/4 Cup Mint Leaves - washed
1/4 Cup Yogurt - use vegan variety if need be
1 Tbsp Tahini Paste - optional
1 Tbsp Lime Juice
Salt - as per taste
Instructions
Make the Mint Dressing:
Take a small blender and add all the mint dressing ingredients.
Pulse to form a smooth dressing.
Transfer to a small bowl


Assemble the Healthy Mediterranean Bowl:
Arrange all the brown rice, garbanzo beans and vegetables neatly in a bowl (you can use any way you like)
Pour the mint dressing over the veggies and rice.
Sprinkle salt, pecans and feta cheese.
Sprinkle some fresh lime juice.
Serve Fresh.
Nutrition Information:
Yield:
2
Serving Size:
1
Amount Per Serving:
Calories:

233
Total Fat:

16g
Saturated Fat:

4g
Trans Fat:

0g
Unsaturated Fat:

11g
Cholesterol:

18mg
Sodium:

170mg
Carbohydrates:

62g
Fiber:

12g
Sugar:

12g
Protein:

17g