Indian Fish Croquette – Bengali Macher Chop: quick and delicious croquette or Bengali fish chop made using fish, potatoes and Indian masala. They are bursting with flavors and almost melt in your mouth with every bite. They are also called Fish Cutlet / Fish Chop
These
Indian Fish Croquette – Bengali Macher Chop
is the perfect comfort food for us.
They are a perfect delight with a hot cup of tea or can be frozen for up to a month to serve as an appetizer or a side.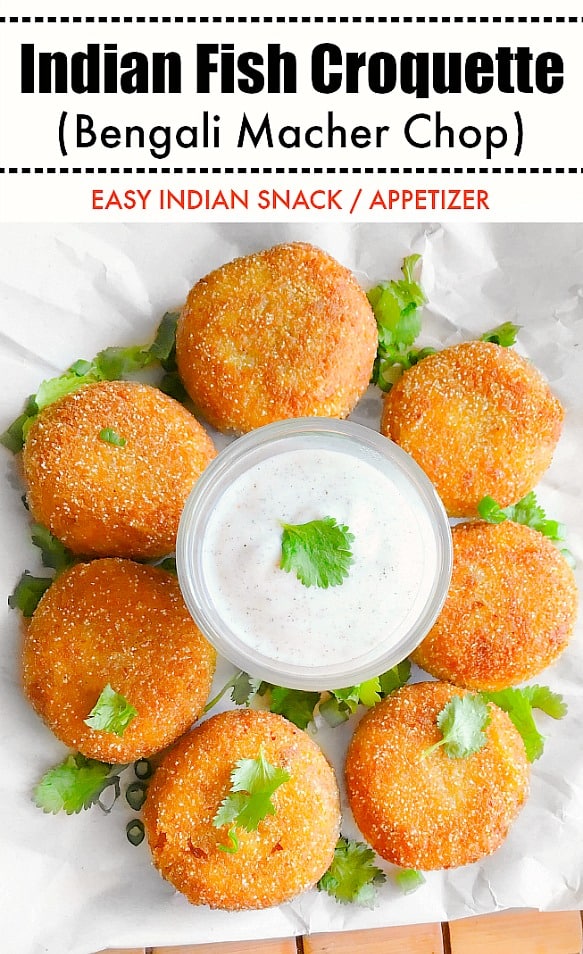 " It's warm, fried and bursting with flavors – definitely, hits all the right spots "
Before we proceed ahead, for anyone who might need to know 'Macher = Fish' and 'Chop/Chap = Fried Patty/Croquette'.
It's one of THE MOST POPULAR snacks that you would find in the streets of Kolkatta (formerly Calcutta in West Bengal, India).
Ingredients for the Bengali Macher Chop:
Fish
Potatoes
Ginger+Garlic Paste
Indian Spices
Coating Ingredients – Egg, Bread Crumbs & Flour
Oil to Fry
The height of the popularity is such that almost every home/restaurant or your neighborhood small bicycle store would have their own variety.
So, whenever I visit Kolkatta or any of my loved one from that region, this is a must or rather say the first thing I want to eat.
How to Make Indian Fish Croquette – Bengali Macher Chop:
It's spicy in every bite (don't worry you can add that as per your taste) but with tiny bits of raisins hidden in between for that sweet surprise.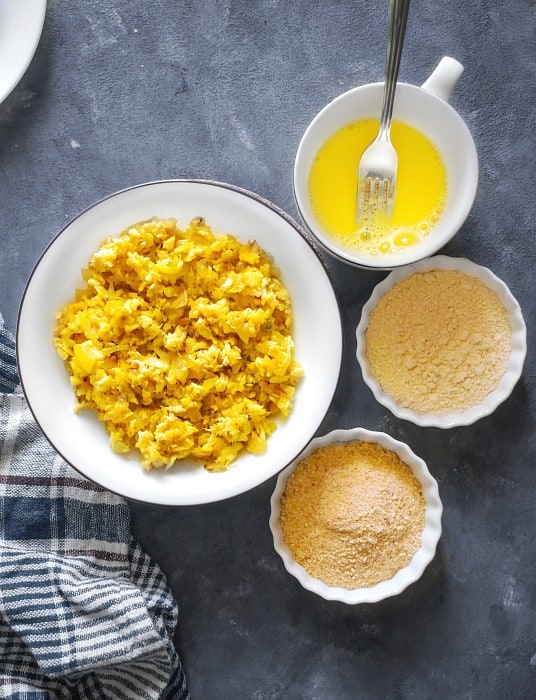 The croquette or chop as we call it is made of a mixture of fish, potatoes, basic masala, raisins, and spices.
And then it's dipped into an egg mix, dabbed with bread crumbs and fried – seriously your kitchen will smell heavenly.
(NOTE: If you're a vegetarian and want to try this croquette, you can skip the fish and add crumbled tofu/paneer instead)

As we both love it, it's really hard to control the number of croquettes we end up eating…
So the solution to that is, I fry about 7-8 of them and freeze the rest or else you can certainly be imagining us eating 15-20 😉
I've made these Indian Fish Croquette – Bengali Macher Chop so many times that now if you ask me to make them, I would just eyeball the ingredients and get on with it.
And before you ask me 'Where' I got the recipe from', it's a mix of two versions!
One was given to me by a local Kolkatta street vendor and the Other was given to me by my friend who hails from that city.
Now, Who Doesn't Love street food !!!!! But they are really really heavy (lots of spices + oil).
So, I mixed the two versions and made this which is perfect for every now and then without us fretting over the oil/spices/heaviness of the recipe.
(Here's a pic of how we did the egg mix + breadcrumbs just before frying)
---
As always, I Looove when you try my recipes and send me pictures & feedback.
Tag #easycookingwithmolly on any of the social media below:
Connect with Me Here: Facebook / Pinterest / Instagram
:: Other Bengali Cuisine Recipes ::
Bengali Egg Curry in Coconut Milk (Dimer Malai Curry)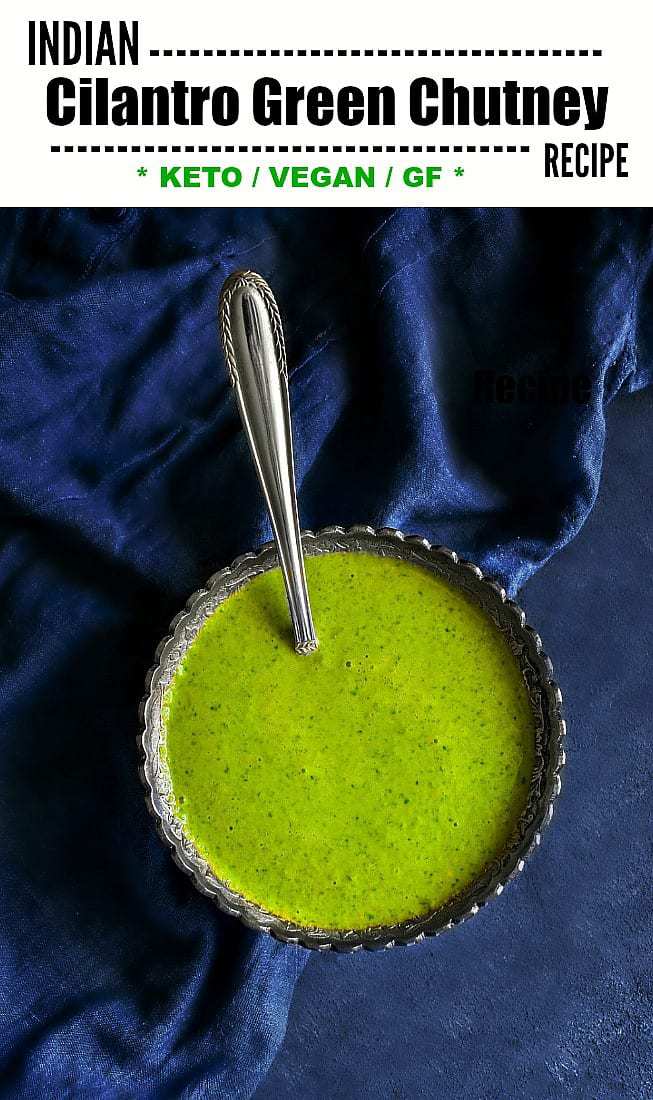 Yield: 24 Croquettes
Indian Fish Croquette - Bengali Macher Chop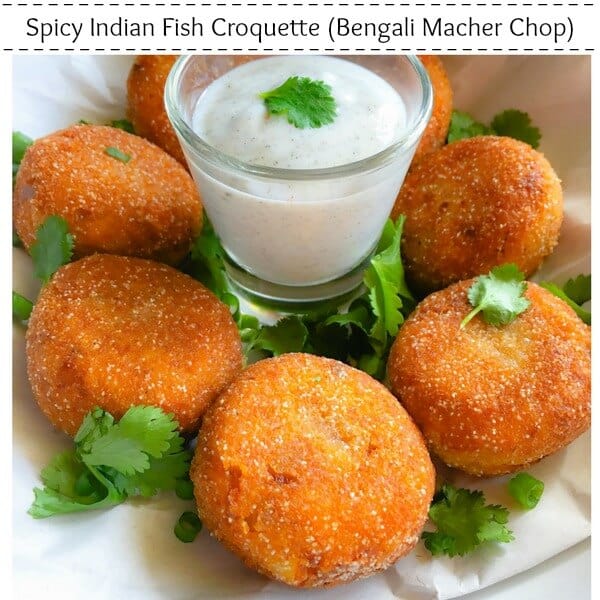 Indian Fish Croquette - Bengali Macher Chop : quick and delicious croquette or Bengali fish chop made using fish, potatoes and Indian masala. They are bursting with flavors and almost melt in your mouth with every bite.
Ingredients
1 lb Boneless Fish Fillet - you could use Tilapia or Carp
2 Cup Onion - finely chopped
3 Tbsp Ginger - finely chopped
2 Tbsp Garlic - finely chopped
7 Large, Boiled Potatoes - mashed
1 Tbsp Green Chillies - finely chopped
1/4 Cup - Raisins - you may skip if you like just spicy version
1 Tbsp Lime Juice
1/4 Cup Fresh Coriander - chopped
4 Cups Water - for boiling fish
2 Cups Olive Oil
Spices ::
1 Cinnamon Stick
1 Tsp Red Chili Powder
1/4 Tsp Pepper Powder
1 Tbsp Garam Masala
Salt - to taste
1/2 Tsp Turmeric Powder
For Dredging & Frying
4 Eggs  - whisked
2 Cups Bread crumbs - for coating
1 Cup Flour - for dredging
Instructions
Boil the Fish -
Heat 4 cups of water in a large pot.
Add the cleaned+boneless fish in it and let it boil for 7-10 minutes (Till they are boiled+cooked).
Remove the cooked fish on a kitchen towel and remove any excess water.
Once the fish is cool to touch, shred it a little using a fork.

Make Indian Fish Croquette - Bengali Macher Chop
In a large pan, heat 5 tbsp oil and add cinnamon stick.
Now, add the onions, ginger, garlic and saute till golden (about 5 minutes).
Add the boiled + shredded fish, all the spices, raisins and cook for 8-10 minutes (sauteing every 2 minutes).
Once the mix is evenly cooked, add the lemon juice, mashed potatoes, chillies and saute for another 5 minutes.
Turn off the heat and let this mix cool for 2-3 minutes.
Once the mixture is cool to touch, divide the dough into 24 balls.
Roll each ball into a circular shape and slightly press on top. (Form of a patty).

Coating the Croquette/Chop-
In a medium bowl, whisk 4 eggs.
Spread a cup of flour on a large plate.
Spread the bread crumbs on a large plate.
Now take one fish ball/croquette and dab both sides with flour (pat and remove any excess).
Dip the floured fish patty into the egg mix (both sides evenly coated).
Then quickly, dab the egg dipped fish croquette into the breadcrumbs (both side).
Keep the fish croquette on a plate and complete this process for all the remaining fish patty's.
Once the fish croquettes are dredged and ready, keep them in fridge for 15-30 minutes (To help the mix stick evenly to the croquette).


Frying -
Heat 2 cups of oil in a medium pan/pot.
Remove the dredged fish croquettes from the fridge.
Add 2-3 fish croquette into hot oil and fry both sides for about 2-3 minutes or until golden brown (Fry over medium heat).
Remove the fried croquettes to a kitchen towel to soak up all excess oil.
Similarly, fry the rest of the croquettes.


Serving the Croquette
You can serve them as is or along with your favorite dip.
It's usually served with a hot cup of tea/coffee.
Nutrition Information:
Yield:
24
Serving Size:
3
Amount Per Serving:
Calories:

316
Total Fat:

20g
Saturated Fat:

3g
Trans Fat:

0g
Unsaturated Fat:

16g
Cholesterol:

57mg
Sodium:

140mg
Carbohydrates:

23g
Fiber:

2g
Sugar:

3g
Protein:

12g