Sarson ka Saag (Mustard Greens in Butter) is a mix of delicious greens like mustard leaves, spinach, bathua or broccoli, slow cooked with mild spices and brown butter to give it an absolutely divine taste.
Winter's in India is the perfect time when you see a variety of fresh fruits n vegetables in the market and there are certain vegetables like Sarson (mustard), Spinach (Palak), Methi (Watercress), which are particularly available in winters.
What is Sarson ka Saag
It's one of the very famous winter recipes from the state of Punjab, in Northern India.
Where it's popularly known as 'Sarson Da Saag' and eaten mostly with 'Makki ki Roti' (Cornmeal Flatbread) with a dollop of fresh white butter on top.
And as soon as mustard leaves are available, there is not a single restaurant/home in Northern India where you won't find 'Sarson da Saag with Makki di Roti' as they are a perfect match together.
What are the Ingredients for Sarson ka Saag :
Although every home has its own preparation for the Sarson ka Saag, the basic remains the same, you mix :
Mustard Leaves
Spinach
Bathua (Chenopodium) or replace with Broccoli.
Ginger
Onion
Spices
Now, since we don't get 'Bathua leaves' here (it enhances the flavor of mustard leaves), we usually use broccoli which gives a similar texture and taste.
Cooking Method for the Saag:
Then we cook it in mild spices, butter, cream (optional) and this process can take from 30 minutes to 3-4 hours depending on your taste.
If you like a light, creamy flavor, then you just need to cook it for 30-40 minutes and for more dense, rich flavor, you can cook it on low heat for 3-4hrs.
Infact, in many homes, the Sarson ka Saag is prepared early morning and then kept on low flames to cook it till evening.
But they do keep adding butter or cream to keep the consistency rich. So this is a perfect recipe for slow cooker 🙂
The recipe, I'm sharing is absolutely easy to make and it's very light.
Infact, most of my family/friends, whoever has eaten this saag, says that ' it tastes rich in flavors yet feels light to eat'.
This recipe is great for vegetarians as it's packed with many leafy greens and if you're a vegan, you can replace butter with any light oil.
Try the recipe this winter with your choice of side (bread/flatbread/rice/quinoa) and do let me know.
:: You May Also Like ::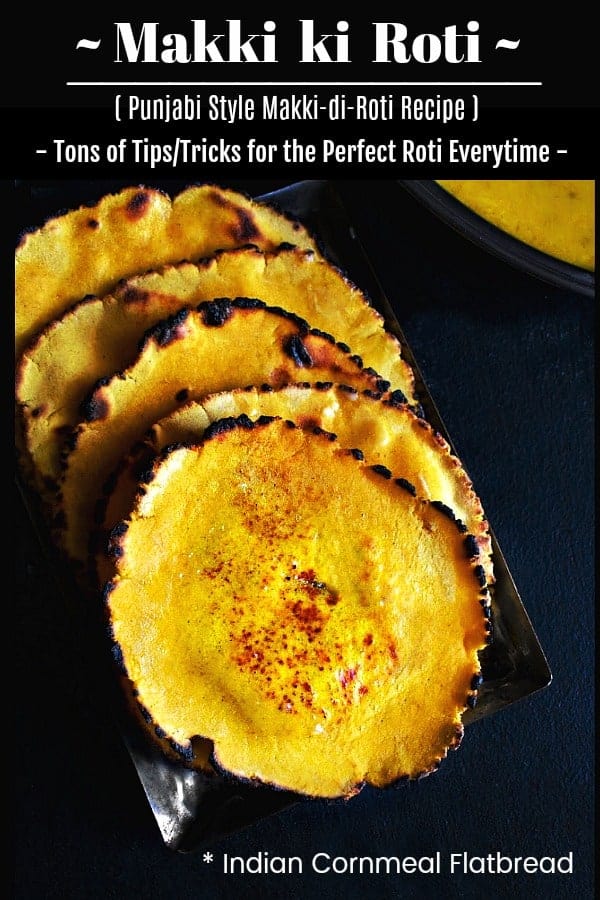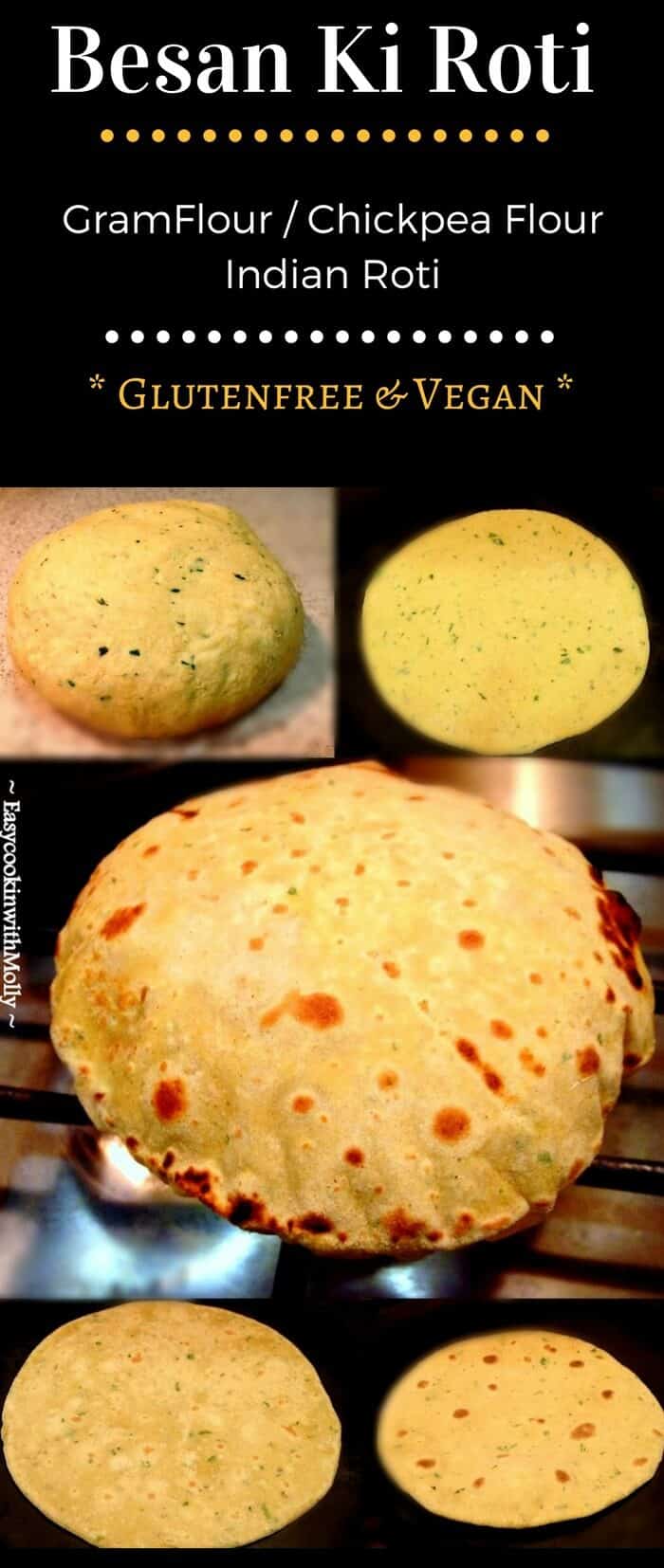 ---
DID YOU TRY MY RECIPE – AWESOME!!!
Now Quickly SNAP A PICTURE & TAG :
#easycookingwithmolly + @easycookingwithmolly on Instagram
Connect with Me Here: Facebook / Pinterest / Instagram
Yield: 4
Sarson ka Saag (Mustard Greens in Brown Butter)
Sarson ka Saag (Mustard Greens in Butter) is a mix of delicious greens like mustard leaves, spinach, bathua or broccoli, slow cooked with mild spices and brown butter to give it an absolutely divine taste.
Ingredients
2 Cups Fresh Mustard Leaves - cleaned
1 Cup Spinach - you may use fresh/frozen
1 Broccoli Crown - medium to small size
2 Large Onions - thinly chopped
1 Inch Piece of Ginger - cleaned
1 Tbsp Ginger - grated - for sauce
1 Tsp Garlic - grated - for sauce
3-4 Green Chilies - thinly chopped - use as per taste
3 Tbsp Yogurt - optional
5 Tbsp Brown Butter or Ghee - you may use oil too
2 Tbsp Makki ka Atta (Cornmeal Flour) - you can also use besan (chickpea flour)
5 Cups Water - To Steam veggies
Spices:
1 Tsp Turmeric - optional - it enhances the rich green color
2 Tbsp Cumin Seeds
1 Tbsp Coriander Powder
1/2 Tsp Asafetida - also called heeng/hing in Hindi
1 Tbsp Garam Masala
1 Tsp Red Chili Powder
Salt - as per taste
For Tempering: Optional
2 Tbsp Ghee
2-3 Whole Red Chillies
1 Tbsp Cumin Seeds
Instructions
Boil the Vegetables 7 Make a Smooth Mix:
Boil 5 cups water in a large pot.
Add mustard leaves, spinach, broccoli, ginger piece and let cook for about 10 minutes. (cover with lid). OR You may use pressure cooker to cook the vegetables.
After the vegetables are slightly tender, strain all the water and let them cool to touch.
Using a food processor/hand blender, pulse the cooked vegetables into a thick - smooth paste.


Cooking the Sarson ka Saag:
Now, heat a large pan with 5 tbsp oil for about a minute.
Add, cumin seeds, chopped onions and saute on low heat for a minute.
Now, add ginger + garlic, green chilies and saute for another 2 minutes or till onions turn golden.
Add, rest of the spices, vegetable paste and saute everything evenly.
Cover the pan with a lid, lower the heat to low and let cook for 15 minutes (saute every 2 minutes).
After 15 minutes, remove the lid, add the makki ka atta/besan, yogurt, saute everything and let cook for another 10 minutes.
While the saag is cooking, heat a small pan for tadka (tempering).
Add 2 tbsp ghee, cumin seeds in a small pan over low heat.
Once, the cumin seeds start to crackle, add whole red chili and turn off the flames.
Transfer the cooked saag in a serving dish.
Pour the tadka/tempering over it and serve hot with fresh makki ki roti.
Nutrition Information:
Yield:
3
Serving Size:
2
Amount Per Serving:
Calories:

300
Total Fat:

47g
Saturated Fat:

22g
Trans Fat:

1g
Unsaturated Fat:

22g
Cholesterol:

86mg
Sodium:

500mg
Carbohydrates:

56g
Fiber:

19g
Sugar:

19g
Protein:

18g