Blueberry, Peanut Butter and Jelly Oatmeal (Microwaveable + Vegan):a perfect combination of two classic favorites's the Peanut Butter & Jelly sandwich and the blueberry muffin. We replaced the sandwich and muffin with oats and created this super delicious and heart-healthy 3 Minutes Breakfast or Anytime Snack.
Calling ALL breakfast and snack lovers as this Blueberry, Peanut Butter and Jelly Oatmeal (Microwaveable + Vegan) recipe is a great mix of both.
It just can't get easier than this, I mean a 3 minutes microwave recipe that tastes equally delicious!!!
One thing that I love doing the most is creating fusion recipes where I combine 2-3 different ingredients and in this case.
I combined two of our favorite classic flavors – the PB&J sandwich (who doesn't love it right) and the blueberry muffin and created this healthy take.
The fun part, instead of using grape jelly (for the PB&J), I added Welch's 100% Grape Juice (Concord Grapes).
The Reason for Adding the Juice is:
First: It makes the oatmeal so much more flavorful
Second: I'm trying to incorporate more of the color purple which is related to heart health.
So why not combine taste, health and easy together in one dish.
Did you know that Concord grapes are filled with natural plant nutrients known as polyphenols (the purple skins).
The polyphenols help us keep a healthy heart and is also rich in prebiotic (healthy gut).
Hence, I'm all about adding more of color purple to my daily food content and the easiest way is this Welch's 100% Grape Juice made with Concord grapes.
Also, since February is American Heart Month then why not celebrate it with a 2-in-1 recipe that's been a favorite of so many of you.
As I mentioned above, this is a combination of two classic flavors but you can increase or decrease any of the flavor combinations as per your choice.
If you are more of a PB&J kind of person, add more peanut butter + grape juice and if you like blueberry muffin more, then you can add more of the blueberry – It's a total Win-Win.
It's also a great way of incorporating more heart healthy ingredients.
Once the oatmeal is made, I let it cool down for 30 seconds and then add some fresh blueberries+concord grapes (optional).
Sprinkle some coconut sugar on it just to make it look really fancy…you know like the way we get in a plush bakery or restaurant.
I always believe in making the food look pretty as we all eat with our eyes first.
If you want, you can even add some extra peanut butter on top and just enjoy this perfect delight one bite after another.
Here's a COUPON from Welch's to help you achieve those healthy goals (Click on the picture):
So, go ahead and create this delicious yum and enjoy it hot or cold. Did I mention they make a great to-go snack 🙂
:: You May Also Like ::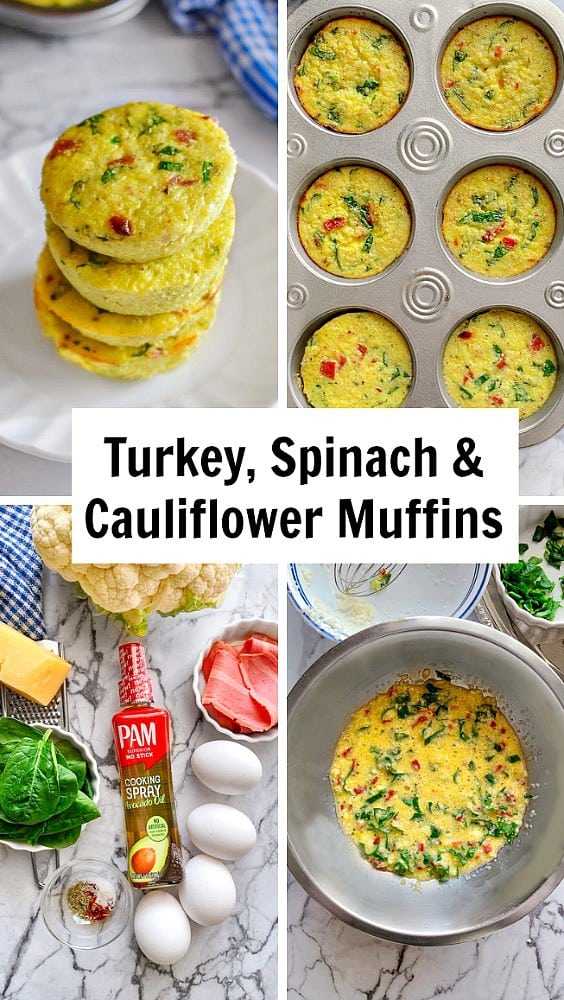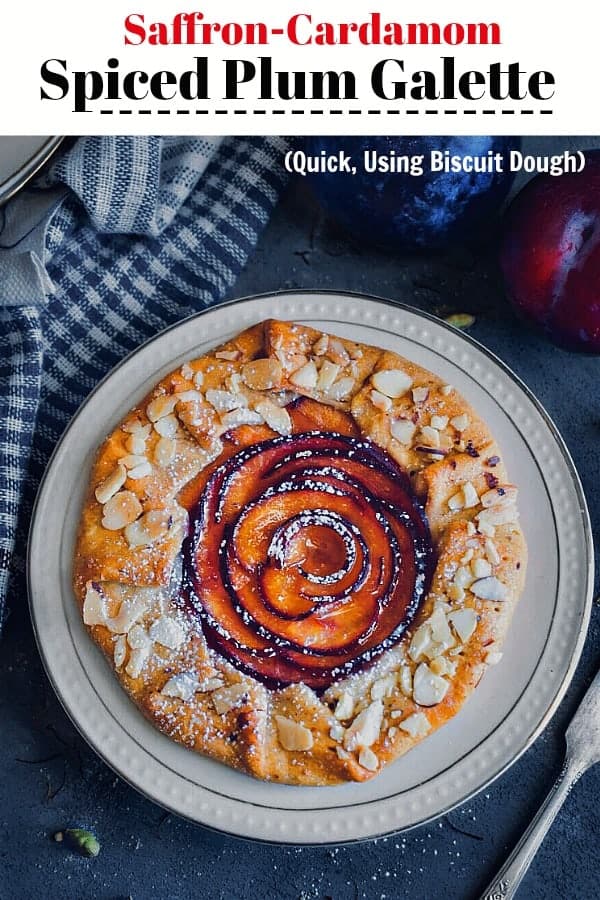 ---
Tried Our Recipe – AWESOME!!!
Now Quickly SNAP A PICTURE & TAG :
#easycookingwithmolly + @easycookingwithmolly on Instagram –>
Connect with Me Here: Facebook / Pinterest / Instagram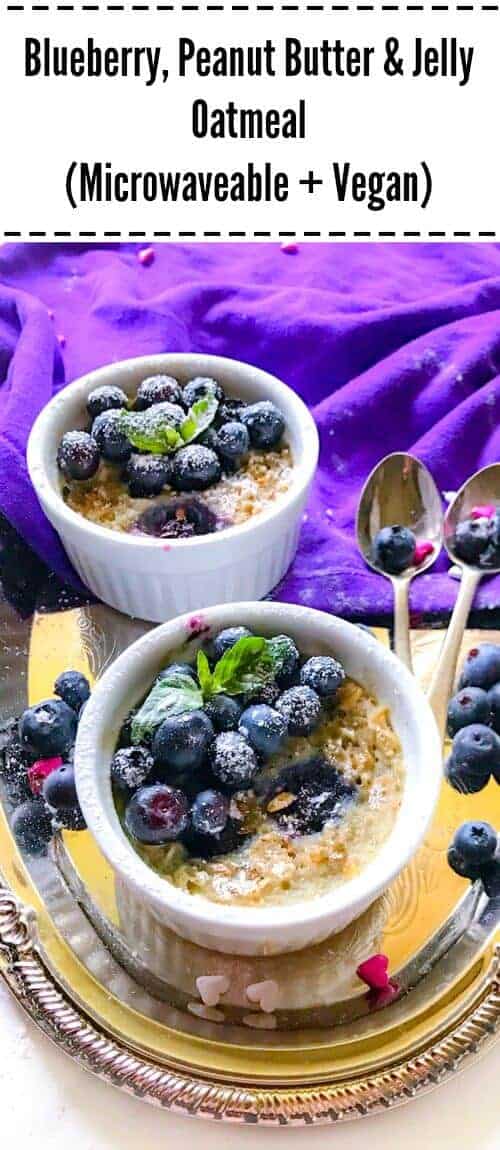 Yield: 2 Bowls
Blueberry Peanut Butter and Jelly Oatmeal (Microwaveable + Vegan)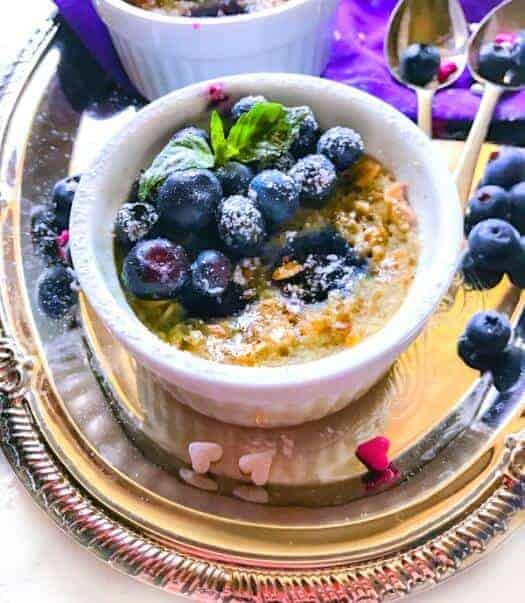 Blueberry, Peanut Butter and Jelly Oatmeal (Microwaveable + Vegan) This is a perfect combination of two classic favorite's, super yum and healthy too.
Ingredients
1 Cup Quick Oats - plain
4 Tsp Welch's 100% Grape Juice - Concord grapes
2 Tbsp Flour
1/2 Cup Milk - I'm using almond milk but you can use any
1 Tbsp Peanut Butter
1/4 Cup Blueberries
Pinch of Salt
1/8 Tsp Baking Powder
1 Tsp Olive Oil - you may use butter
Oil Spray - for greasing the ramekins
Decoration: (Optional)
1 Tbsp Coconut Sugar
Basil Leaves
Instructions
In a medium bowl, add all the ingredients except blueberries and give it a quick stir.
After everything is mixed, add the blueberries and gently fold the mixture.
Grease the ramekins using the oil spray.
Fill the mixture into the greased ramekins half way through. (don't fill till top as the mix bubbles and might overflow while cooking).
Place 2 ramekins in the microwave and cook on highest setting for 2 minutes.
After 2 minutes, remove the cooked oatmeal and let cool for 30 seconds.
Add fresh blueberries and sprinkle coconut sugar.
Serve immediately.
Nutrition Information:
Yield:
2
Serving Size:
1
Amount Per Serving:
Calories:

200
Total Fat:

24g
Saturated Fat:

6g
Trans Fat:

0g
Unsaturated Fat:

15g
Cholesterol:

20mg
Sodium:

160mg
Carbohydrates:

51g
Fiber:

5g
Sugar:

18g
Protein:

10g