"This post is sponsored by Cheeses of Europe in collaboration with Blog Meets Brand. All Opinions as always are my own"
Cheeses of Europe – Cheese Tasting and Tennis Event: A fun and informational evening spent tasting fine Cheese from Europe and a chance to watch Mubadala Tennis tournament.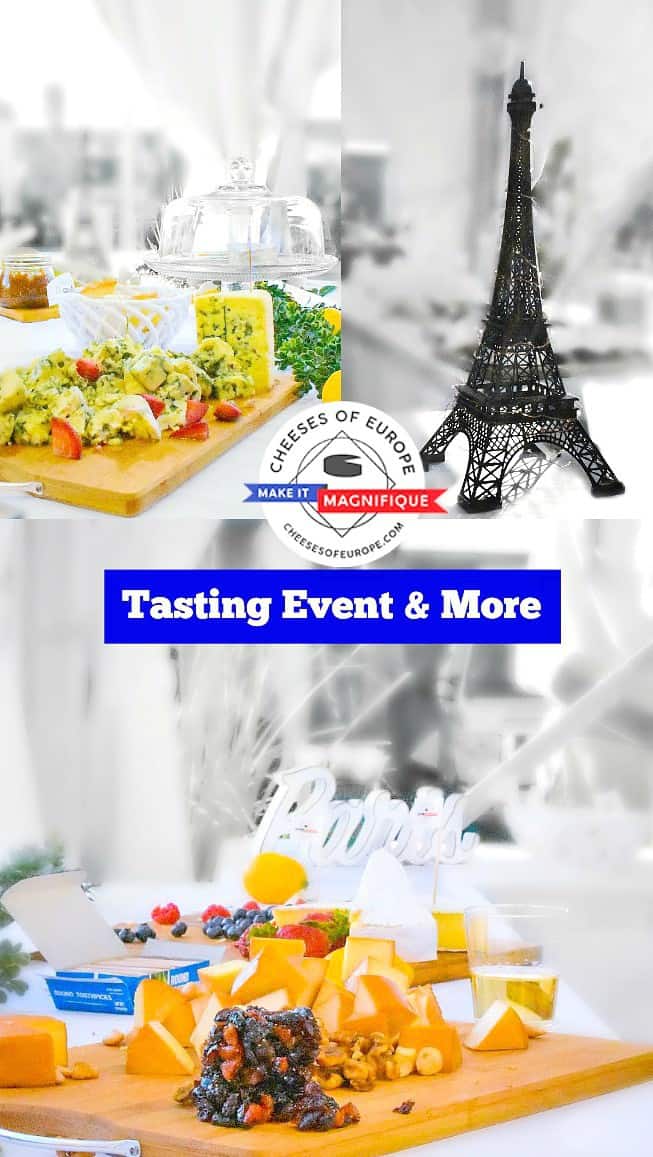 'The Secret Ingredient is Always Cheese' and we had a fantastic time tasting some delicious cheeses in a Cheese Tasting and Tennis event – sponsored by Cheeses of Europe.
We love cheese and have traveled a great length to indulge in our cheese-tasting hobby all over the world, however when I heard that 'Cheeses of Europe' was doing an event in my backyard, I was super excited to attend.
'Cheeses of Europe' not only brings delicious European cheeses to the American market but they also talk about each of their cheeses and 'How' we can include them in our lifestyle/recipes.
So the event was a great mix of cheese, wine, and Mubadala Tennis tournament.
"The Mubadala Silicon Valley Classic is the longest-running women-only professional tennis tournament in the world and is the first stop of the US Open Series". 
Before the tournament started, we got to devour some delicious mix of cheeses like 'Comte, Roquefort, Triple Brie' and much more along with the perfect pairing of candied fruits, fresh fruits and bread.
The decoration was so cute and literally took us back to the memories of Paris (we visited few years back).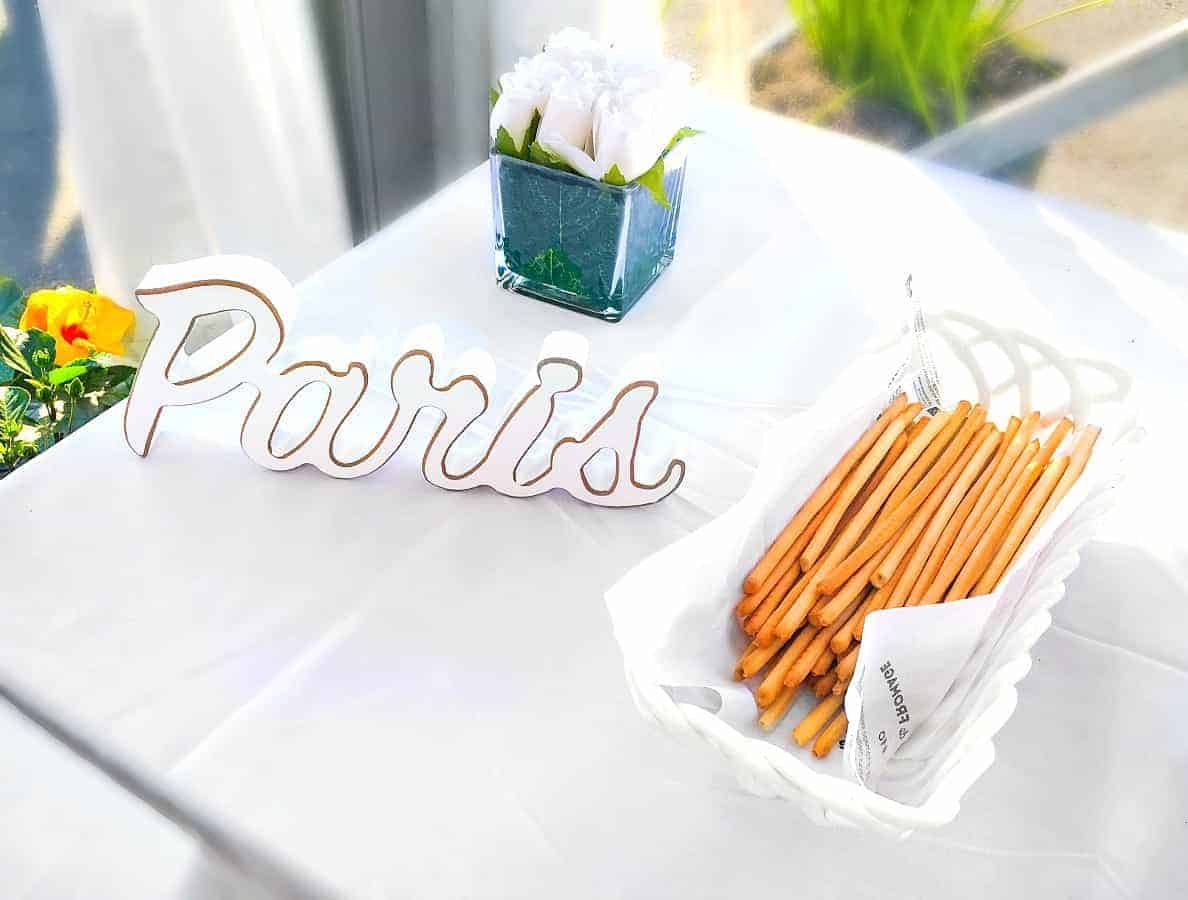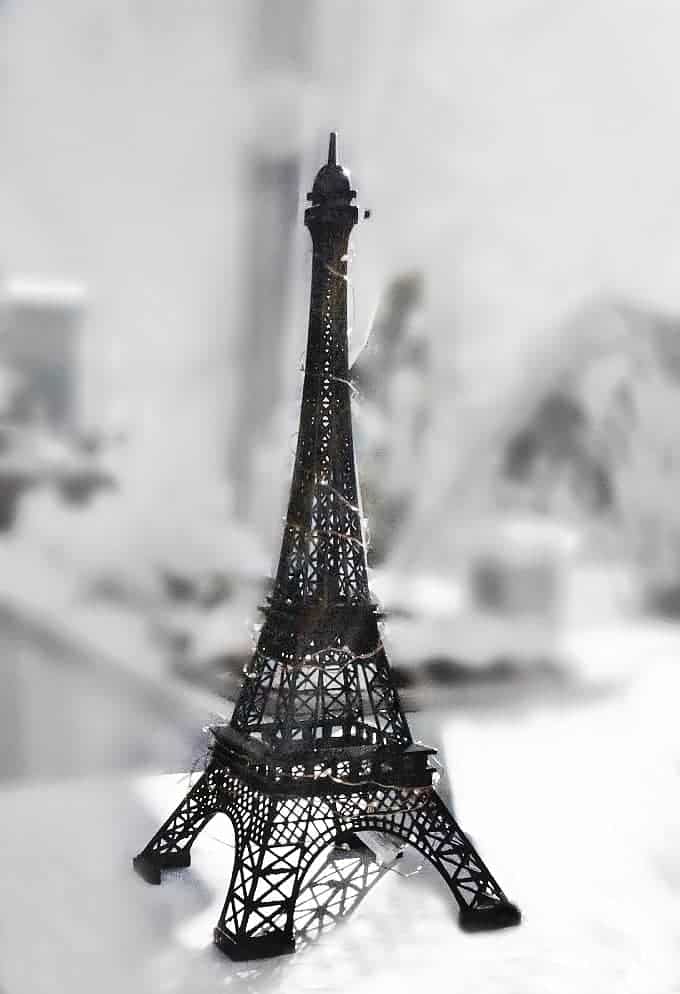 Now, whether you are a brand new cheese lover or a complete expert, you need to get this 'Cheese of Europe' app for instant access to "All Things Cheese, Recipes & Much More".
I use it very often, especially when I'm shopping for French Cheese as it helps me decide which cheese I want to pair with what kind of food.
You can easily find the App in the App-Store and it's available for a free download for your smartphones or tablets.
Now, let's get started with some of the Cheeses we tasted in the Event: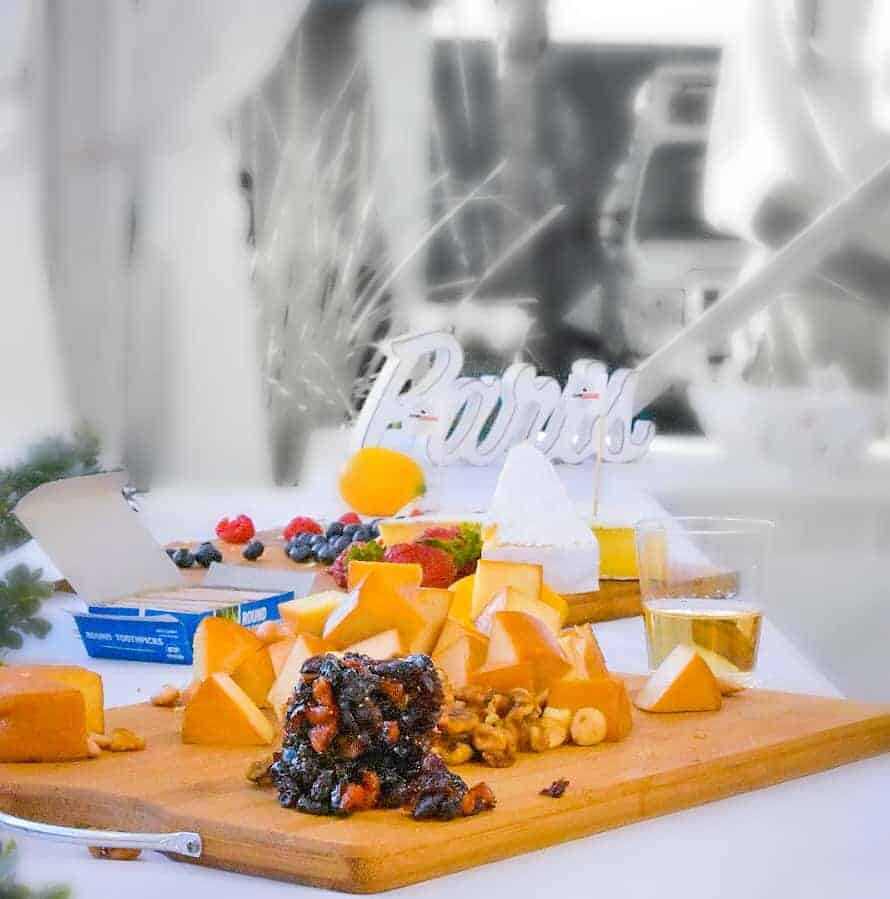 Smoked Gouda: it has an edible, brown rind and a creamy, yellow interior with a hickory smoke flavor. The cheese is buttery, mild with a slightly sweet caramel undertone.
Pairing: it pairs amazingly with beer, nuts and candied fruits/chocolate.
————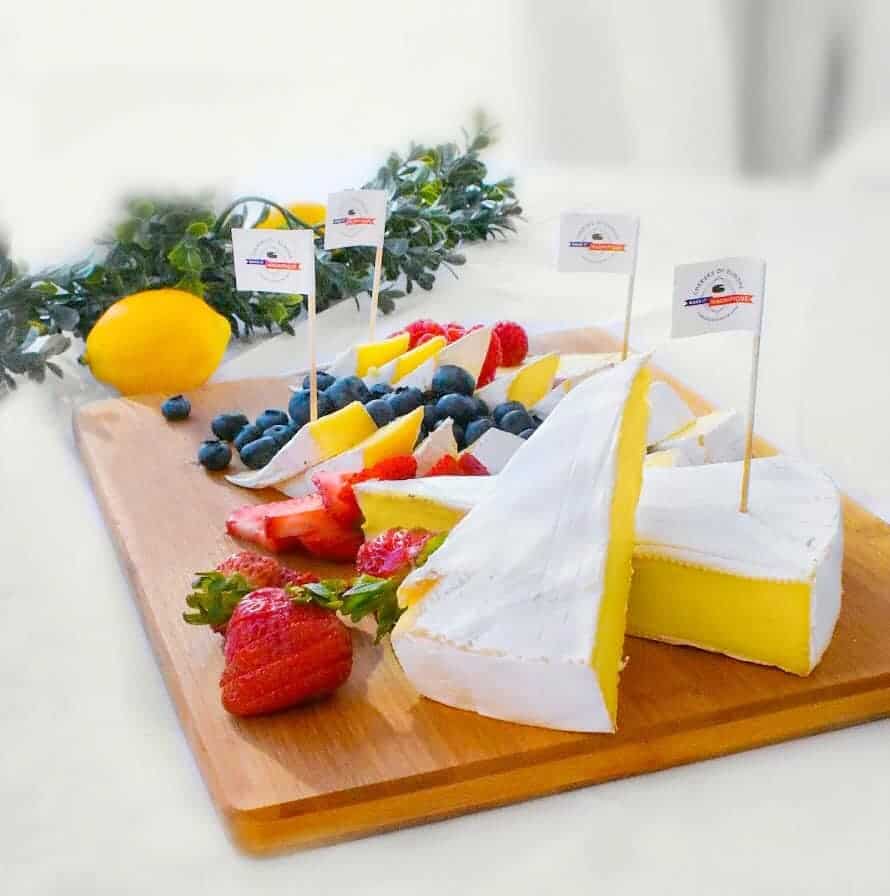 Triple Brie: It has a soft creamy texture, mellow flavor, and a rich aroma.  It has a full flavor, fruity and mildly tangy with an earthen note.
Pairing: Brie is a crowd pleaser and goes amazingly with bread, omelets, strawberries. It can be served with Sparkling, White or Pinot Grigio.
—————-
Madrigal (Baby Cheese): This French 'Baby Swiss cheese' is made from pasteurized cow's milk and is ready to serve after 6months of aging. The cheese has a semi-soft, flexible texture and is deliciously sweet and nutty flavor.
Pairing: Goes perfectly in pizza, sandwiches or even a cheese fondue. Goes amazingly with Zinfandel, Pinot Noir or a Sauvignon Blanc.
—————–
Camembert: Looks very similar to Brie but is slightly more harder and has a mushroomy,  nutty, or fruity flavor.
Pairing: Great with white wine, champagne, pinot, lager or candied fruits.
——————-
Roquefort: Falls in the same family of Blue cheese, this Roquefort cheese is also known as 'Cheese of Kings' due to it's delicate and luxuries taste. This semi-soft cheese is moist, called weeping; it has a sweet, nutty flavor with a slightly sharp bitterness. 

Pairing: It can be crumbled on a fresh just off the grilled steak or atop a crusty bread with your favorite drink. It can also be used on salads.
——————-
Once we tasted the delicious cheese with perfect fruit, bread and wine pairing, we headed for the first round of the game of Tennis for the Mubadala tournament.
It was a great match between 'Victoria Azarenka (BLR) and Kateryna Bondarenko (UKR).
So this was the fun Cheese and Tennis event sponsored by 'Cheeses of Europe' and I highly recommend you to visit their website for more details on Cheese, Recipes & Upcoming Events —>