This post is part of a social shopper marketing insight campaign with Pollinate Media Group® and Snyder's-Lance, but all my opinions are my own. #pmedia #Pop4Captain http://my-disclosur.es/OBsstV"
Movie Night Popcorn Bars: Everyone's favorite sweet-salty snack bars filled with the flavors of buttery popcorn, peanut butter crackers, chocolate, marshmallow and absolutely easy to make.
Perfect for snacking on a movie night, packed lunches or just about anytime snack.
These Movie Night Popcorn Bars were SUPERHIT for a movie night that we hosted last weekend.
One of our cousins were visiting us with their kids and we were so excited to see them as this was the first time we were meeting their kids and spend time as a family together.
So what better way to bond, have fun and share the love than an Epic Movie Night party that includes everyone's favorite snacks.
The kiddos are 5 and 7 and they both love Captain Underpants book, so we decided to start our Epic Movie Night with the much-awaited "Captain Underpants: The First Epic Movie" trailer.
What they don't know is that they are getting the movie delivered to them when they're back home (as a parting gift).
The DVD will be available in Walmart stores 9/12 and we just pre-ordered it for them –> Here <– YaaaaaY !!!!
We actually watched the trailer before ordering the movie and it is an EPIC Fun Comedy!!
It's about the great friendship between these two friends -> Harold and George <- and their connection through a love of writing and creativity.
It's perfect for family movie night and has some great reviews.
Once, the movie was pre-ordered, we went to our nearest Walmart, to grab movie night munchies like "Pop Secret Popcorn -Best Butter Ever-Movie Theatre Butter" (as we cannot imagine our movies without them).
Also Lance Toast Chee Peanut Butter for my sweet-salty Movie Night Popcorn Bars.
As I did mention, I ALWAYS go for Pop Secret Popcorns as they are not only delicious but a high-quality snack that makes you feel good about sharing with their family and friends.
And most important, it has that GREAT Butter Taste, that you crave!
Also, Lance has been one of our go to snacks as they are flavorful, wholesome, filling and portable.
Once, we had all that was needed for our movie night, we quickly turned the living room into a Mini Movie Theater.
We got lots of oversized cushions, fluffy blankets and extra comfy bean bags along with the surround speakers and mood lights.
Now, I wanted to make the snack before our cousins came back from touring San Francisco.
So I quickly got started with the recipe which is so simple to make.
You just need to microwave the popcorn, make the marshmallow paste and then mix all the other ingredients.
Then, transfer everything to a lined rectangular pan and keep it in the fridge for an hour or so.
I was just feeling extra creative and made two versions of Movie Night Popcorn Bars , One with the sprinkles and one with chocolate chips 🙂
We all need both in life – right !!
Once the bars were set, just melt some chocolate chip and sprinkle it on top of your bars (I used ziploc bag method – check the recipe for details).
So, our movie night table is all set with popcorn, lance sandwiches, Cardamom and Mint Lemonade and Quick Spicy Chicken Chow Mein Recipe (Easy and Lighter Version).
That's it, we are all set for a fun movie night with our loved ones.


I Highly Recommend:
To reserve your copy of the Captain U movie now by pre-ordering today! While supplies last – The Captain Underpants DVD will be available in Walmart stores 9/12!
—> Walmart Site <—-
You May Also Like: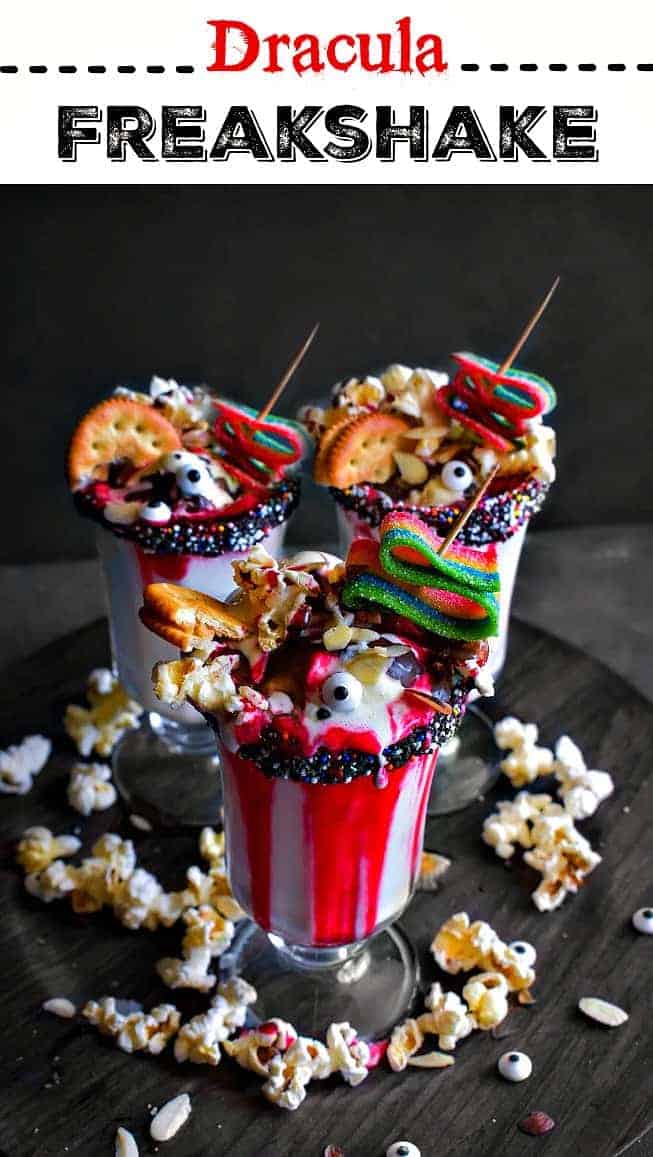 ---
As always, I Looove when you try my recipes and send me pictures & feedback.
You can tag my recipes tried by you using #easycookingwithmolly :
Connect with Me Here: Facebook / Pinterest / Instagram
Yield: 12 Bars
Movie Night Popcorn Bars
Movie Night Popcorn Bars: Everyone's favorite sweet-salty snack bars filled with the flavors of buttery popcorn, peanut butter crackers, chocolate, marshmallow and absolutely easy to make.
Total Time
1 hour
20 minutes
Ingredients
3 Packets Best Butter Ever - Pop Secret Popcorn
1 Packet Lance Toast Chee Peanut Butter Sandwich*
2.5 Tbsp Butter
2 Cups Small Marshmallow - fresh bag recommended**
Decoration Ingredients: (Optional)
1/2 Cup Chocolate Chips - keep 1 tbsp away
2 Tbsp Sprinkles - optional
1 Tsp Coconut Oil or Butter - for making the chocolate drizzle
1 Small Ziploc Bag - for chocolate drizzle
Instructions
Making the Movie Night Popcorn Bars:
Microwave the popcorn as per instructions.
Transfer the content of 1.5 popcorn bag into a bowl and keep the rest away.
Take 1 Lance sandwich packet and crumble into tiny pieces.
Heat butter in a large pan and add marshmallow (low heat).
Keep stirring till marshmallow melts completely and form this while paste.
Turn off the heat.
Now, add the popcorn, crumbled lance sandwich and mix everything evenly. (Be quick as this won't mix well if cold).
Transfer to a lined rectangular dish/pan.
Press the popcorn-marshmallow mix firmly into the pan and make sure the top is smooth.
Cover with cling wrap and keep in fridge to set for atleast 1.5 hours or more.


Decorating the Movie Night Popcorn Bars
In a microwavable bowl, heat the chocolate chip + butter/coconut oil at 1 minute.
Remove and whisk to form a thick - smooth paste. (if you feel, its not melted enough, microwave for 10 seconds more).
Transfer the chocolate mix in a ziplock bag and snip one corner (for drizzling it).
Take the popcorn bars out of the fridge and transfer to serving plate.
Cut them as per desired shape and drizzle chocolate icing.
Finally, add chocolate chips on some and sprinkles on other.
Serve fresh or keep in fridge until needed to serve.
Notes
* 4-5 extra packets for munching during movie.
** Always use fresh marshmallow as older or stale ones, will not form a good paste when melted and will result in hard bars.
Nutrition Information:
Yield:
12
Serving Size:
1
Amount Per Serving:
Calories:

146
Total Fat:

10g
Saturated Fat:

5g
Trans Fat:

0g
Unsaturated Fat:

4g
Cholesterol:

17mg
Sodium:

117mg
Carbohydrates:

13g
Fiber:

1g
Sugar:

7g
Protein:

2g