Moist Lemon Yogurt Cake (Fluffy and Easy) is hands down super soft cake with delicious lemon flavor in every bite.
This Moist Lemon Yogurt Cake is extremely easy to make and can be served at any meal or party because of its light lemony flavors.
This Moist Lemon Yogurt Cake is a MUST try !!!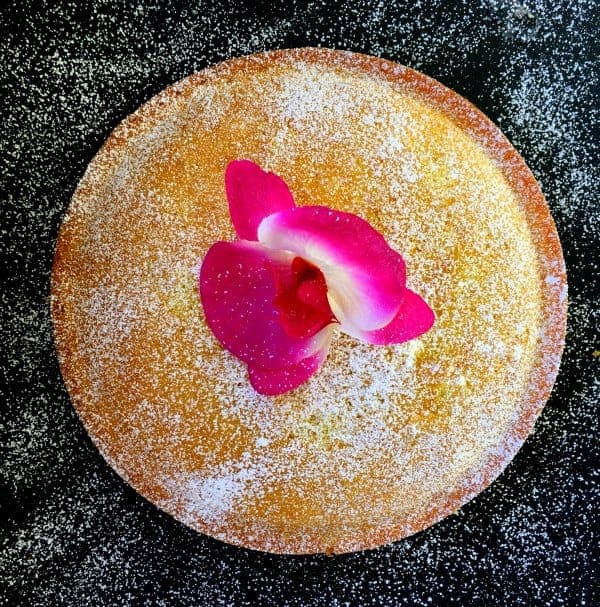 A Light, Moist Lemon Yogurt Cake (Fluffy and Easy) is what all summer dreams are made up of !!!
If there is one thing that I crave the most or something that I cannot go without for long, is a Lemon Cake.
It's like my worst kept secret between friends/family and if I see one in a bakery…if well made, then that's definitely the first thing I order.
So Hello My Dear Friend today we are talking all things that lead us to this delicious – Moist lemon yogurt cake !!
It's been a long time since I shared a cake recipe and this one is a Keeper for Sure.
It's also known as Healthy Lemon Yogurt Cake or Greek Yogurt Lemon Cake.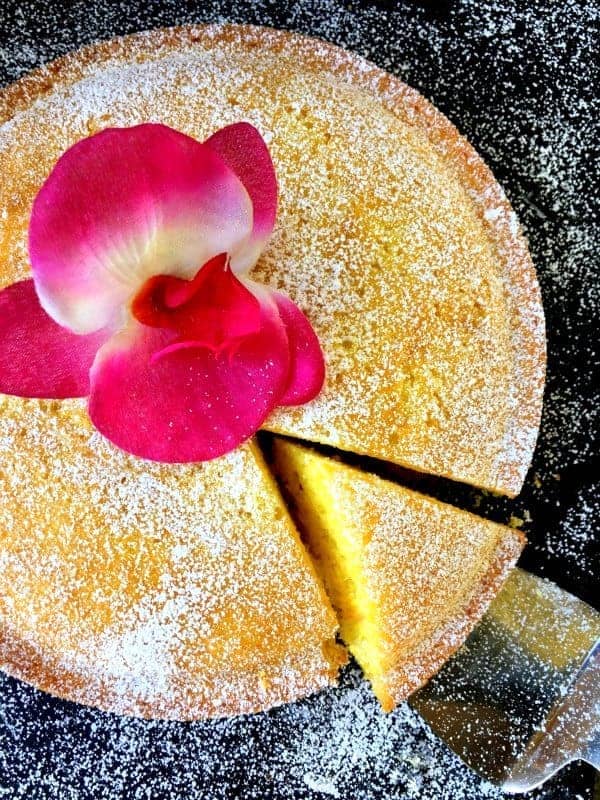 Infact, this cake was the very first recipe that I ever made and I can still remember the sweet smell from the oven and the kitchen smelling heavenly!!!!
Off-course the added advantage of licking the leftover cake batter from spatula cannot be ever forgotten 😉
Now, when it comes to cake, everyone has their favorite and for me, it's this Moist Lemon Yogurt Cake (Fluffy and Easy) if you haven't guessed till now 😉 .
The Addition of Yogurt Makes It :
Absolutely heavenly.
Super Moist
Enhances the Lemon Flavor Further.
I like to make this cake especially for brunch/picnic as can you just imagine sitting on the beach, with sand in your toes and biting into this piece of yum….It's Blissful !!!
This cake is especially meant to be made in the season of spring-summer when you get fresh Meyer lemons or fresh lemons from your garden or local farmers market.
I insist that 'Please use Fresh Lemon Juice' for the cake rather than the packaged one.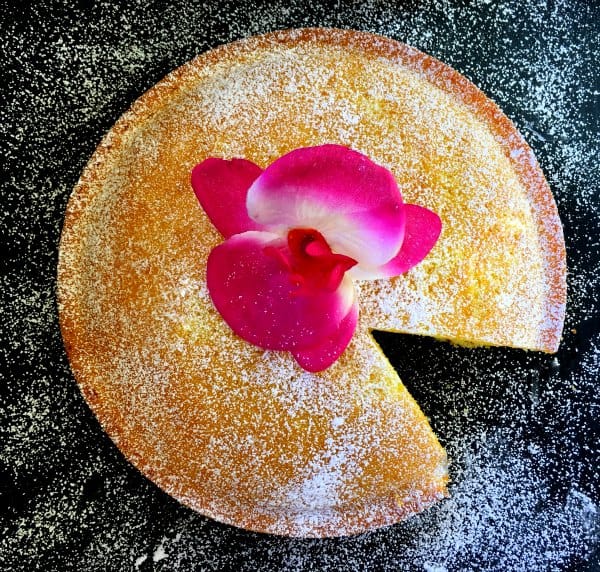 We did use a combination of Eggs-Lemon to give this cake an extra airy/light and moist feel and taste.
However, if you are a complete vegetarian and want to skip eggs, then:
Substitute with an extra 1/3 cup of yogurt and 2 tbsp of vinegar.
Also, please be extra careful when removing the cake from the mold as because of its light and moist texture, it may break really easily.
So always keep an extra plate or help around when transferring it to a plate or serving dish.
Hence, it's recommended that you let the cake cool completely before slicing it.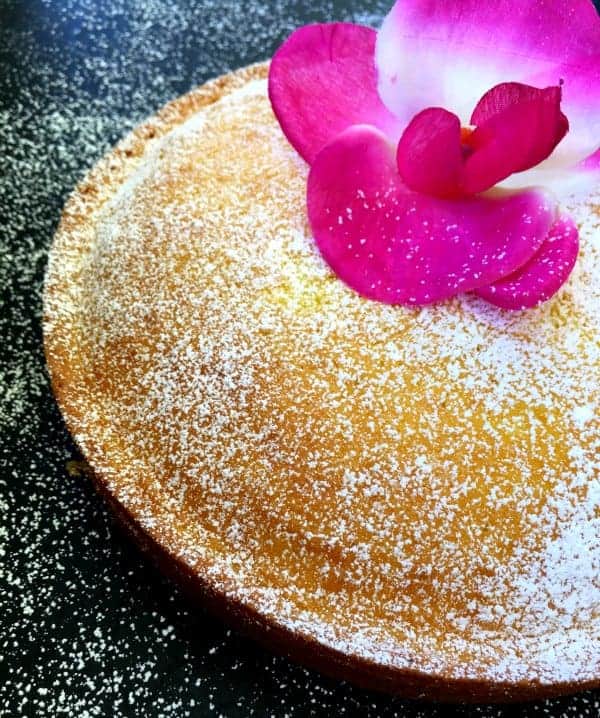 Serving Suggestion:
As many of you have asked me regarding serving suggestion for this Moist Lemon Yogurt Cake so here you go
(These options work best when the cake is completely cooled down) :
Sprinkle with a light dusting of powdered sugar.
Add fresh berries or serve along with chopped berries.
Serve with sugared lemons.
Add a light layer of cream (since the cake is super moist, adding too much cream will break it).
Serve with Vanilla Ice-Cream.
Simply serve as is.
Sprinkle some Honey on Top along with Berries (Seriously THIS is EVERYTHING – Try it)
For me and everyone at home, we usually just sprinkle this Moist Lemon Yogurt Cake with light powdered sugar.
As always enjoy this piece of yum and I look forward to hearing from you. You can tag pictures of my recipes made by you at #easycookingwithmolly
:: You May Also Like ::
More Cake Recipes :
---
Tried Our Recipe – AWESOME!!!
Now Quickly SNAP A PICTURE & TAG :
#easycookingwithmolly + @easycookingwithmolly on Instagram –>
Connect with Me Here: Facebook / Pinterest / Instagram / Twitter / Subscribe to our Newsletter / Google+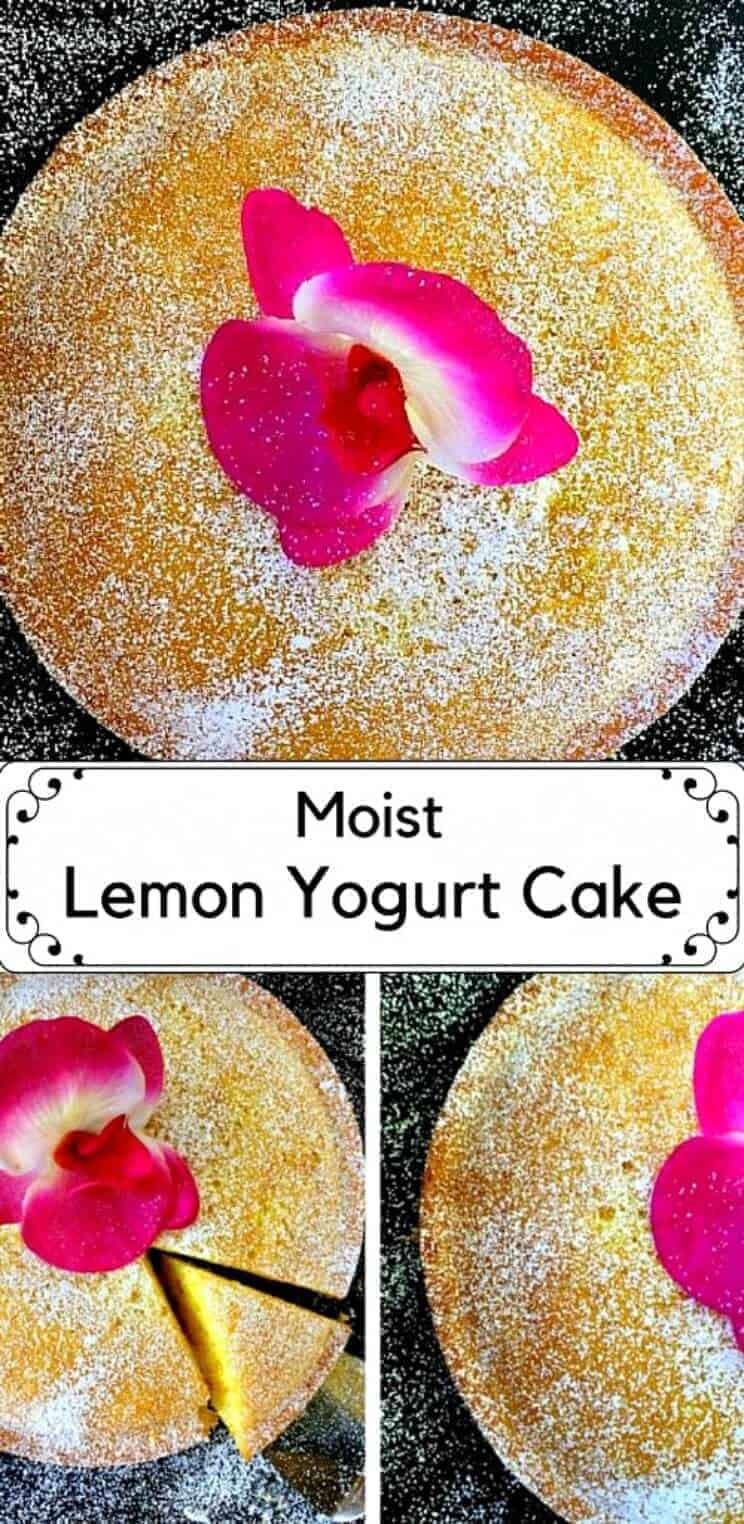 Subscribe to Our Newsletter!
Recipe Inspiration, Easy to Follow Recipes & Much More.
Yield: 6 People
Moist Lemon Yogurt Cake (Fluffy and Easy)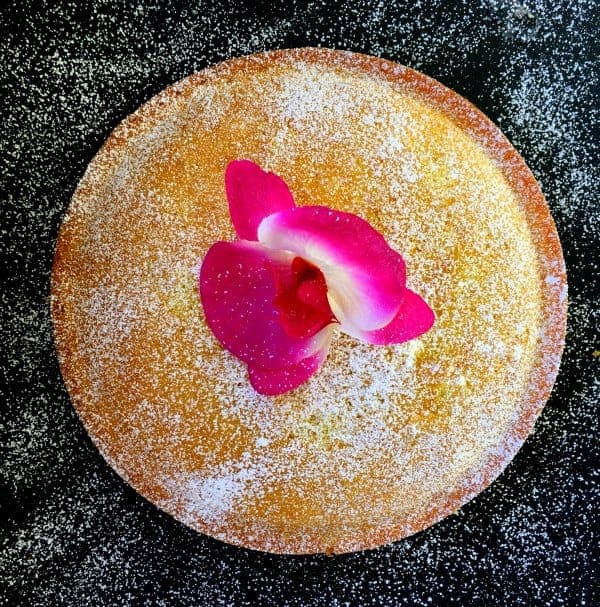 Ingredients
1 1/2 Cups All-Purpose Flour
1/2 Cup Plain Yogurt or Greek yogurt (whatever is available)
1/2 Cup Canola Oil (You may use any light oil)
1 Cup Sugar - You may use sugar substitute of choice
2 Large Eggs
2 Tsp Baking Powder
1/2 Tsp Salt
Zest, from 1 Medium Lemon
1/4 Cup Freshly Squeezed Lemon Juice
Instructions
Preheat the oven to 350-Farenheit (175-Centigrade).
Spray a round cake pan with baking spray, set aside*
Sift together flour, baking powder, salt in a large bowl.
Whisk together, yogurt, sugar, and eggs, to form a batter.
Add oil, lemon juice, lemon zest and whisk again to form a frothy batter.
Fold the dry ingredients slowly into wet ingredients and form a smooth (lump-free batter).
Pour the batter into prepared pan.
Bake for 30-35 minutes, until the cake feels springy to the touch and a toothpick or cake tester inserted into the center comes out clean. Be careful not to over bake.
Cool cake on a wire rack for 10 minutes; then turn it out of the pan onto the rack.
Once the cake has completely cooled, sprinkle with powdered sugar.
Serve fresh and enjoy the Moist Lemon Yogurt Cake (Fluffy and Easy) with your friends n family.
Notes
* If you want, you may line with parchment paper and spray parchment paper lightly
** You can use a 9 inch pan
Nutrition Information
Serving Size
8-10 Slices
Amount Per Serving
Calories

225
Total Fat

14g
Saturated Fat

1g
Sodium

285mg
Carbohydrates

22g
Protein

2g