Masala Peanuts (Indian Nutcracker Peanuts) are anytime snacks that are lightly fried to a golden crispy perfection and are loaded with spicy tangy flavors.
It's one snack that's hard to keep your hands off.
Who's in the mood for a crispy snack – Me & When do we want it – Now !!!
If you're also in the same scenario and reading this, then you're in luck my dear friend cause today I'm sharing with you'll the recipe of Masala Peanuts (Indian Nutcracker).
They are an all time fav snack in most of the Indian homes and is ready for almost 10 minutes!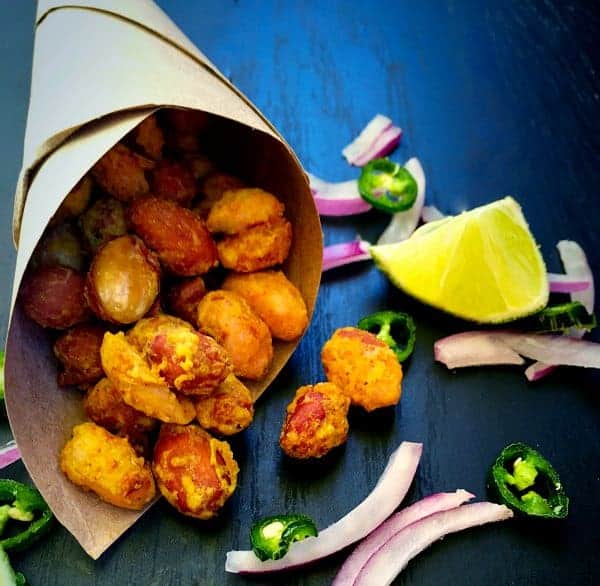 All you need is a mix of chickpea flour, rice flour, salt, and spices. Lightly toss everything together, sprinkle some water and lightly fry. Once the peanuts are completely cooled, they can be stored in an air-tight jar for a month.
I usually eat them right out of the box but sometimes it's served with thinly chopped onions, green chilies and a dash of lemon for an extra kick.
Infact they make a great pair when served with a hot beverage or along with lemony drinks.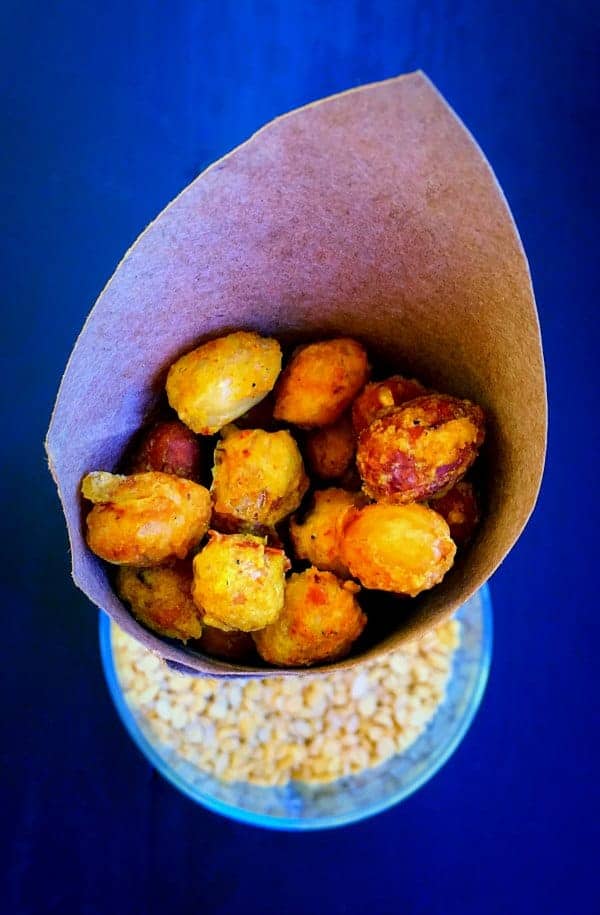 You May Like: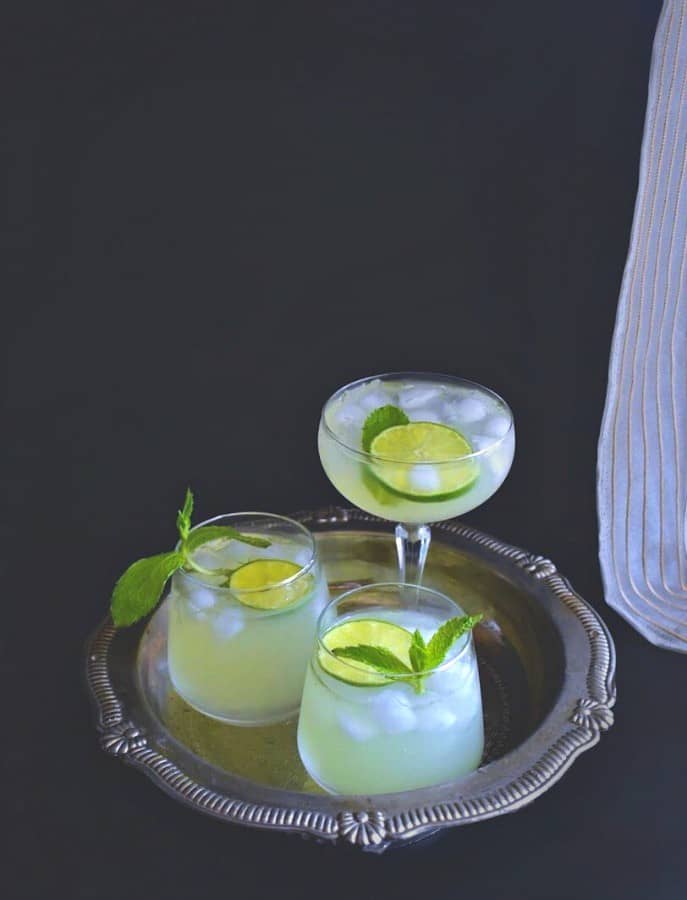 Molly Kumar
Yields 2
Masala Peanuts
2 minPrep Time
10 minCook Time
12 minTotal Time
Ingredients
2 Cups Raw Peanuts
4 Tbsp Chickpea Flour
2 Tbsp Rice Flour
2 Tsp Red Chili Powder
1/2 Tsp Black Pepper Powder
1/2 Tsp Cumin Powder
Salt to taste
Dry Mango Powder or Chat Masala - Optional
4 Tbsp Water
1 Cup Canola Oil - You can use any light oil for frying
To Serve:
1/2 Medium Onions - Thinly sliced
1 Whole Green Chili - Thinky sliced
1/2 Lemon - Cubed
Instructions
In a nonstick pan, dry roast the peanuts over medium heat for 2 minutes.
Transfer to a bowl and mix roasted peanuts, flours and all the spices.
Sprinkle water and mix evenly so that the flour and spices stick to the peanuts(We don't want to form a paste, just coarsely mix).
Heat oil in a non-stick wok on high for 2 minutes or till you see fumes coming out and then reduce the heat to lowest.
Drop a handful of the peanut mix and stir lightly once so that the peanuts separate from each other and begin to cook.
Keep frying the peanuts at low heat till they become slightly golden brown (Takes 2 mins/batch).
Transfer the fried peanuts onto a paper towel to remove any excess oil.
Cool completely.
You can serve them as it is or with chopped onions, chilies and lemon juice.
Store rest of the peanuts in air tight containers.
This can be served Hot OR Cold as per choice.
7.8.1.1
28
http://www.easycookingwithmolly.com/2015/10/masala-peanuts-indian-nutcracker-peanuts/