"Quesadilla" was actually the first Mexican dish that I had tasted and it was "I know I love you before I met you" kind of a moment for me…..and the love-fest continued for every weekend for one month..Yes, I know you must be thinking "WHAT" 🙂
Potato Quesadilla
But, I've to confess, Mexican food is my goto guilty pleasure food…I mean who wouldn't love beans/meat/some greens n oh soooooo much cheese …It's just Perfect !!!
And with the big game day coming, I know a lot of us are running around thinking about making quick but yummmmmy food for SuperBowl Party …. And this recipe is especially for my vegetarian friends. It not only looks pretty, it's soooo easy to make and trust me potato and cheese filling with chilies is simply scrumptious.
It can be served as individual quesadilla or sliced and served as finger food. It's a Big Hit with Kid's too.
Here you Go – Make, Enjoy n Share !
TIP ::
On Gameday, You can make them in the morning and keep it in warmer/over for ready to eat /serve.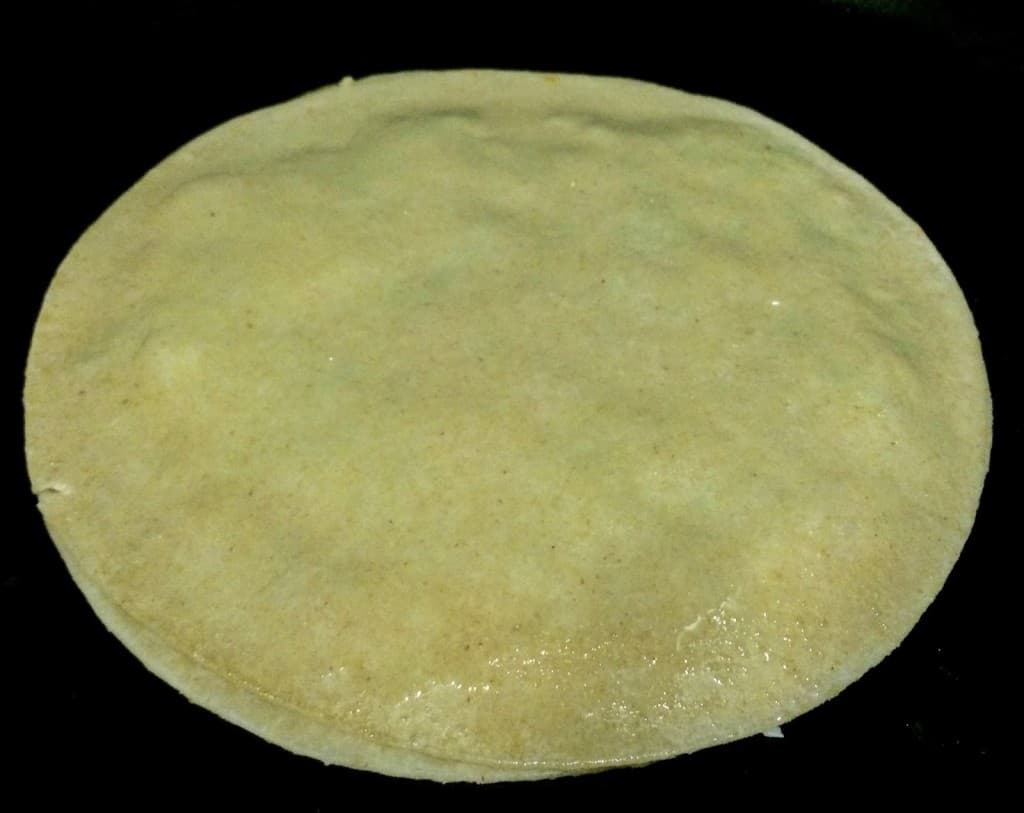 Potato Quesadilla
4Prep Time
8Cook Time
12Total Time
Ingredients
ToolsLarge Non-Stick Pan
Medium Bowl – For mixing all ingredients
Serving Plate
Foil – For wrapping the quesadilla to store
Ingredients8 Uncooked Tortilla (Uncooked Roti) – I'm using store bought, you can use fresh or store bought as per choice
5 Medium Boiled Potato - Grated
1 Tsp Ginger - Grated
½ Cup Fresh Coriander – Coarsely Chopped(Optional)
¼ Cup Cheese – Shredded(I'm using 3cheese mix, you can you any cheese as per choice)
1 Tsp Salt - As per your taste)
¼ Tsp Pepper Powder
3 Tbsp Olive Oil – You may use any flavorless oil of choice
Instructions
In a large bowl, mix together potato, ginger, coriander, cheese, salt and pepper.
Take 1 uncooked tortilla and lay it on a flat surface.
Now, add 2 Tbsp of the potato mixture and spread it evenly on the uncooked tortilla.
Cover the filled tortilla with another uncooked tortilla and press the edges to seal it.
Heat a non-stick pan on high for 2 minutes and then reduce the flame.
Place the potato stuffed tortilla, spread 1 tsp oil evenly on the side up. Let it cook for 2 minutes.
Now, flip the tortilla to other side and spread ½ tsp oil on it. Cook for 2 minutes. (check for the amount of browning you need).
Transfer the quesadilla to a serving dish and serve hot.
7.6.4
138
http://www.easycookingwithmolly.com/2015/01/potato-quesadilla/
Nutrition